Love what you see here and want to share it with your community? Here's where you can find out more about hosting the exhibit and see our confirmed venues.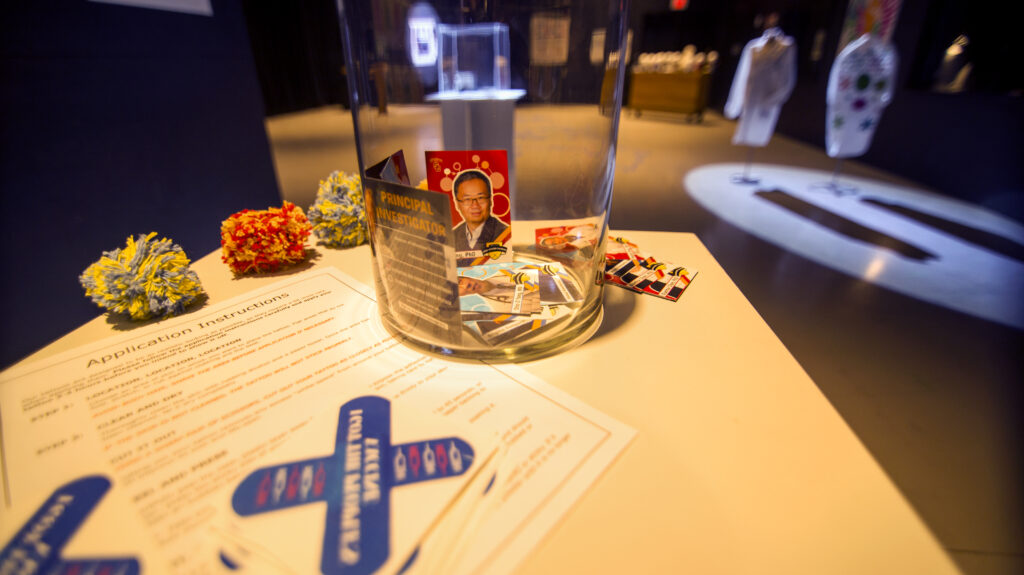 Exhibit Overview
This exhibition shares compelling creative work from the Free the Vaccine for Covid-19 campaign – from poster designs to viral parody music videos. In doing so, it introduces audiences to key issues that limit access to medicine and provides robust methods anyone can use to advocate for change from anywhere, even under the limitations of social distancing.
Format: Interactive virtual exhibit with optional physical components.
Exhition Fee: None
Ideal for university communities:
Higher education is home to essential COVID research and development.
Interdisciplinary content will resonate with students, faculty, and staff across campus: from the fine arts to public health, from communications to the sciences.
Connects audiences with current events and fresh creative work, even if gallery spaces are restricted.
Virtual Exhibit
Becoming an official host venue for our virtual exhibit is an easy and affordable way to connect your community with Creativity vs. COVID: Ending the Pandemic for Good. Host venues link to our exhibit from their website and organize local public programs that relate to the exhibit content. Contact us for details.
Physical Exhibit
Creativity vs. COVID: Ending the Pandemic for Good has flexible options for physical exhibitions.
For a DIY approach, you can download, print, and display many pieces from the Free the Vaccine campaign. Present them in your gallery space or create a pop-up exhibit somewhere unexpected. Take the approach that fits with your capacity and your community, and contact us to register as an official host venue. We'll provide an installation guide with resources to get you started.
For a limited number of venues, we can lend a set of materials for you to present in your museum or gallery. Contact us to discuss details, including shipping costs and scheduling.
Public Programs
Whether you're hosting the exhibit in person or online, there are many ways to activate the content with your community.
Host a public conversation that brings together university stakeholders to discuss access to COVID medicine, including: a student, a faculty member, and a representative from the university's technology transfer office.
Organize a virtual opening reception featuring a conversation with representatives from Free the Vaccine.
Offer an artistic activism workshop led by Free the Vaccine members.
Build an event around one of the many interactive elements of the exhibit.
Free the Vaccine can help brainstorm, coordinate, and facilitate as needed.
---
Who's Hosting?
ScienceWorks Hands-on Museum
Ashland, Oregon, USA
January-December 2021 (virtual)
University of Maryland
College Park, Maryland, USA
February 2021 (virtual)
University of Maine
Orono, Maine, USA
February-April 2021 (virtual); March-April 2021 (physical)
Indiana University IUPUI
Indianapolis, Indiana, USA
March-May 2021 (virtual)
Chatham University
Pittsburgh, Pennsylvania, USA
June-September 2021 (physical)
More host venues coming soon!