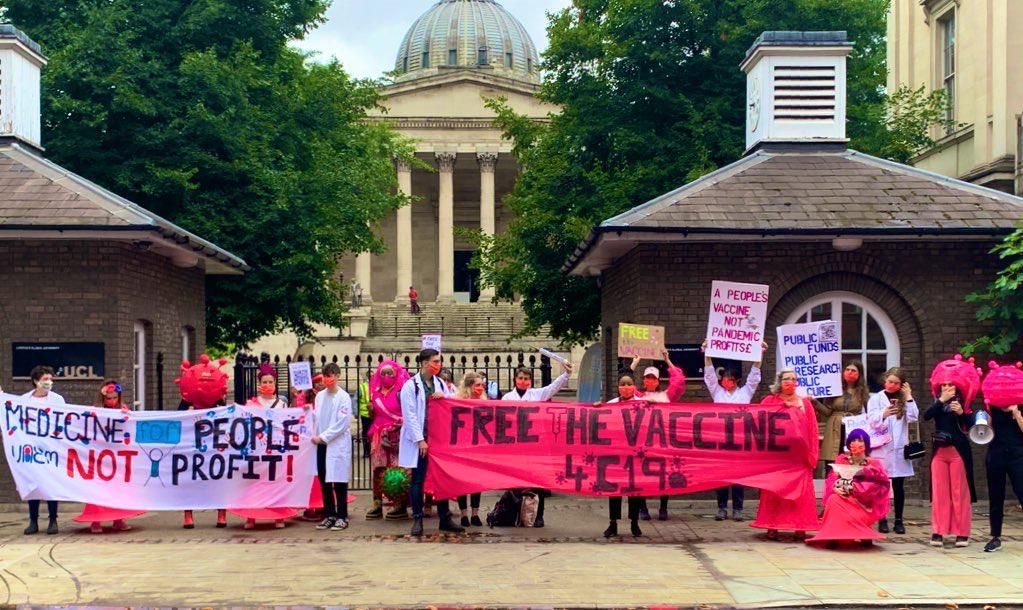 You have the power
to give people access to
COVID medicine
You don't need to be a doctor, a drug developer, or a policy maker.
(But if you are, welcome!)
Since March 2020, an international collective of university students, artists, and healthcare advocates has been working to "Free the Vaccine for COVID-19." In other words: to make sure that publicly-funded tests, treatments, and effective vaccines are available to everyone, everywhere, not just those with the ability to pay.
Guaranteeing this access is crucial for ending the pandemic. And, from an ethical standpoint, it's simply the right thing to do.
We're using artistic activism to bolster calls from around the world for a "people's vaccine." Our methods are based on research and history, and anyone can learn how to use them.
Join us!

---
Recent Works: