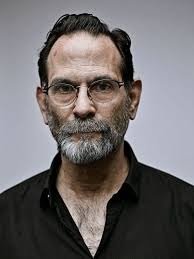 Avram Finkelstein is an artist, activist and writer living in Brooklyn, and a founding member of the Silence=Death and Gran Fury collectives. He is featured in the American Artist oral history project at the Smithsonian's Archives of American Art. His book, After Silence: A History of AIDS Through its Images, is available through University of California Press, and was nominated for an International Center of Photography' 2018 Infinity Award in Critical Writing and Research, and a 30th Annual Lambda Literary Award in LGBT Nonfiction. He has work in the permanent collections of MoMA, the Whitney, the Metropolitan Museum, the New Museum, the Smithsonian, the Brooklyn Museum, the Victoria and Albert Museum, and the New York Public Library, and his work has shown at the Whitney Museum, The Shed, the Metropolitan Museum, the New Museum, the Brooklyn Museum, the Hirschhorn Museum, the Cooper Hewitt Museum, Grey Art Gallery, the Migros Museum, the Museum of the City of New York, and the Leslie Lohman Museum. He has had numerous public commissions, and residencies at Pioneer Works and The Hemispheric Institute of Performance and Politics. Read more here: Bio — avram finkelstein.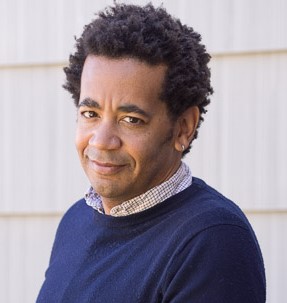 James Miles worked as an educator in the New York City public schools for almost 20 years before joining the Seattle-based Arts Corps as Executive Director. Originally from Chicago, Miles has worked internationally as an artist and educator, who was inspired to foment change after seeing so many children that looked like him, get disregarded and treated like criminals by our educational systems. Miles is a Mayoral Appointee to the Seattle Arts Commission, and on the advisory board of SXSW EDU. His acclaimed TedXTalk focuses on his mission is to narrow achievement gaps using the arts as a tool to navigate inequitable educational systems.A graduate of Morehouse College and Brandeis University, James has presented at SXSW EDU, NYU's IMPACT Festival, New York Creative Tech Week, EdTechXEurope, Google Educator Bootcamp, UAEM North America, UAEM Europe, National Guild, ITAC, and provided professional development to teachers across the world. His work has been featured by Pie News, New Profit, Complex Magazine, National Guild, Seattle Times, KOMO, NPR, CBS, NBC, US Department of Education, and ASCD. He is the co-founder of LeadersDontLead.com, a leadership coaching agency. Learn more about James Miles and his work at www.freshprofessor.com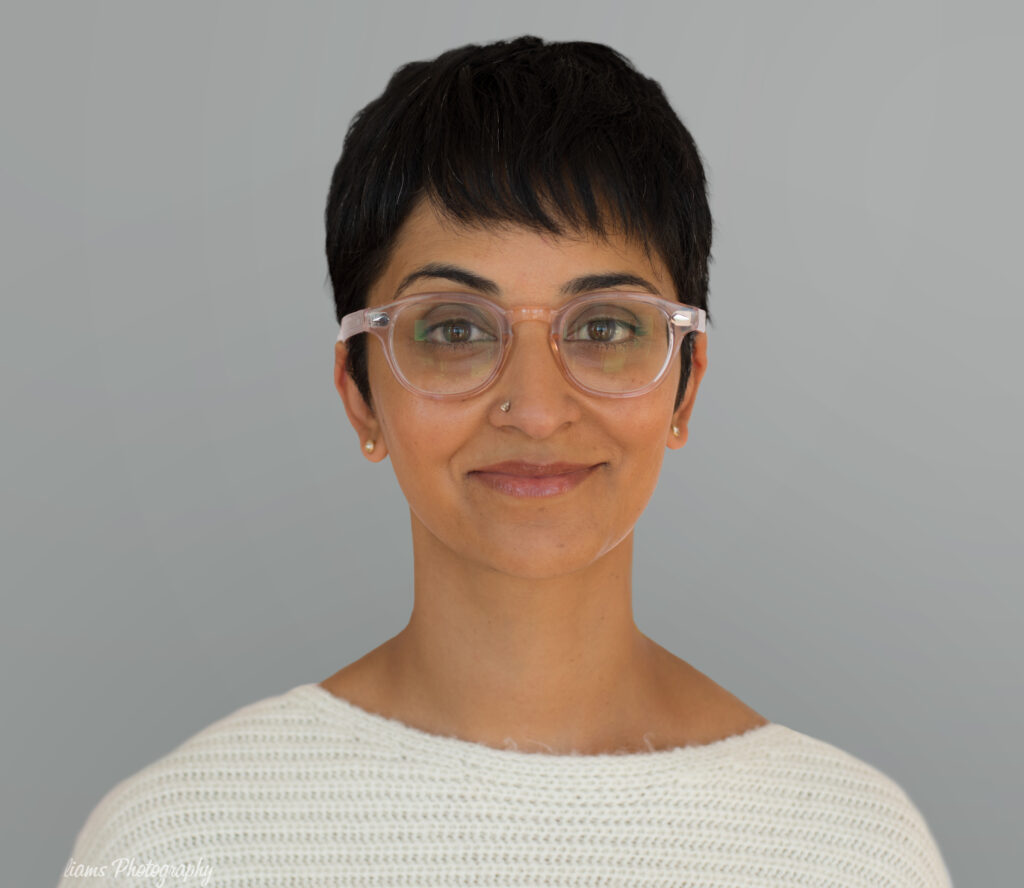 Priti Krishtel is a lawyer and veteran of the global access to medicines movement. In 2006 she co-founded I-MAK, a team of "patent detectives" who expose and challenge how the patent system fuels inequitable access to medicines. After working globally over the last two decades, she is now focused on cracking open the black box that is the U.S. patent office and helping Americans understand how intimately the patent system affects their lives. Krishtel envisions a future in which the patent system better serves the public, no one struggles to access the medicines they need, and people can actively participate in decisions that impact their health.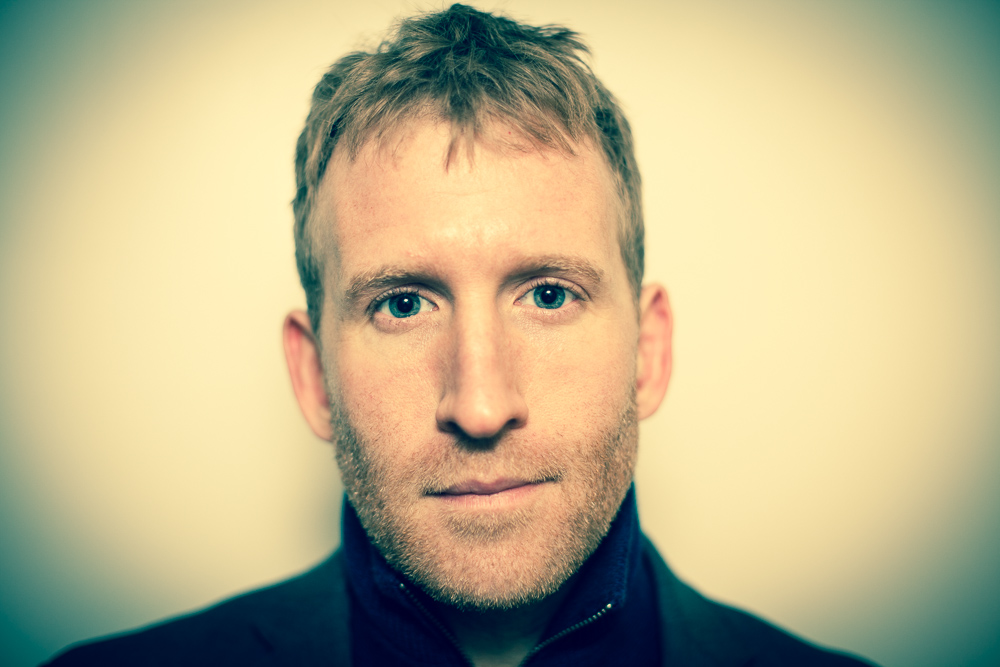 Peter Maybarduk directs Public CItizen's access to medicines group, which works with partners worldwide to make medicine affordable and secure the benefits of science and technology for all. Maybarduk's work has contributed to many new country health policies. He helped eliminate life-threatening measures from the proposed Trans-Pacific Partnership and played a key role in its ultimate defeat. Maybarduk and his colleagues strengthened U.S. legislative responses to lower medicine prices and currently are working to improve pandemic response and prevent a global vaccine apartheid. Maybarduk is an intellectual property expert. He studied technology law at the University of California at Berkeley and anthropology at The College of William and Mary in Virginia.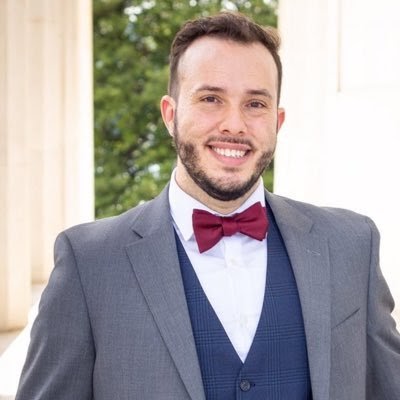 Justin is currently the State Partnerships Manager at Families USA where he works to support state consumer advocates by build cross-state collaborations through Families USA's State Innovation and Learning Collaborative, advising on campaign strategy development and coalition building, and provides technical assistance on state legislation. He has been building movements and fighting for access to lifesaving medicines, stronger health systems, and health equity for the past decade. He's excited to join in with FTV and win timely access to vaccines worldwide.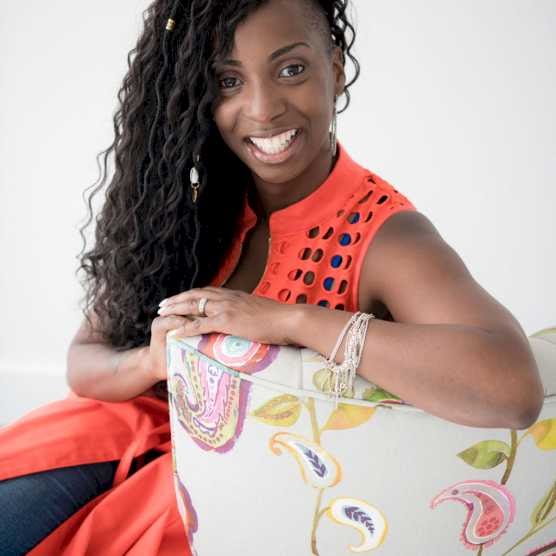 A visionary creator and storytelling educator, Kimberlee entrepreneurial approach challenging perspectives that reinforce the status quo and leans toward the discovery of possibilities. Her distinct value is her ability to cultivate insightful conversations. She has worked with thousands of people and facilitated hundreds of meaningful dialogues for the purpose of expanding perspectives on how we can improve our lives and the lives of others in society. Kimberlee believes anything possible when creating consciously.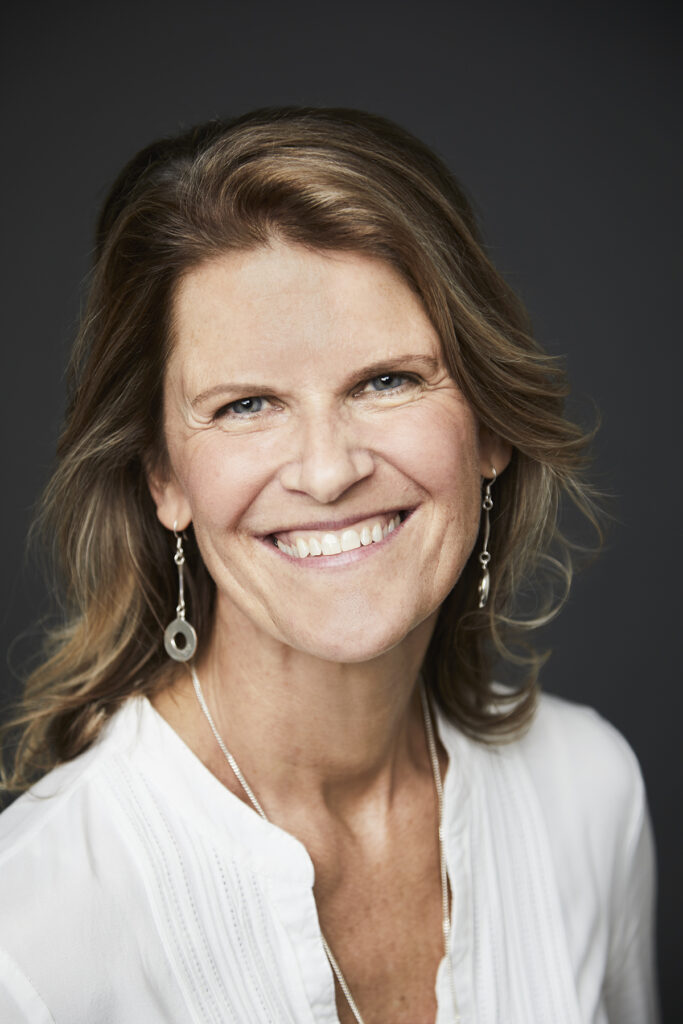 Rachel Kiddell-Monroe is a lawyer and an activist, specializing in humanitarian assistance,
global health, governance and bioethics. She is passionate about social justice and finding waysto show humanity and solidarity for people and our planet. In 2018 Rachel founded SeeChange initiative, a non-profit organization which works with a radical CommunityFirst approach to health to promote principles of community self-empowerment and solidarity. The first project is co-creating an innovative platform for change with Inuit communities in the Canadian Arctic to enable them to address the tuberculosis epidemic at the community level. The second project is a unique CommunityFirst Emergency Readiness Roadmap which supports communities to
organise, prepare and respond to theCOVID19 pandemic. This initiative builds on Rachel's long history of humanitarian work which began in 1989 when she left her legal practice to work on indigenous rights and East Timorese independence with
grassroots organisations in Indonesia. From there, Rachel joined Médecins
Sans Frontières and headed various emergency humanitarian missions in Djibouti, Rwanda
(before, during and after the genocide) and Democratic Republic of Congo.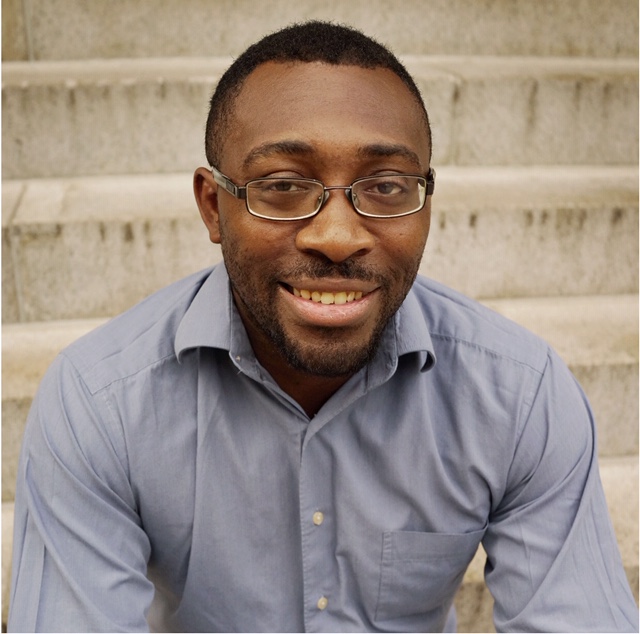 is a longstanding HIV and social justice activist and our resident U.S. government policy wonk. He brings over a decade of experience in community engagement, federal health policy, HIV science, and advancing health equity. Prior to joining our team, Matthew served as the Policy and Advocacy Manager for the National Minority AIDS Council, where he worked on federal appropriations and authorization legislation related to HIV and health disparities affecting people of color. He also oversaw the development program for the National HIV Biomedical Prevention Summit, one of the leading conferences on HIV biomedical implementation in the United States. Matthew is currently the community co-chair of the Microbicide Trials Network and a member of the Vaccine Advocacy Resource Group (VARG)—an independent, advocate-led, global team of AIDS prevention research advocates that plays a critical role as a liaison in the highly complex field of HIV vaccine research. He serves on the Board of Directors for the AIDS Treatment Activist Coalition (ATAC), a national coalition of AIDS activists—many living with HIV/AIDS—working together to end the AIDS epidemic by advancing research on HIV.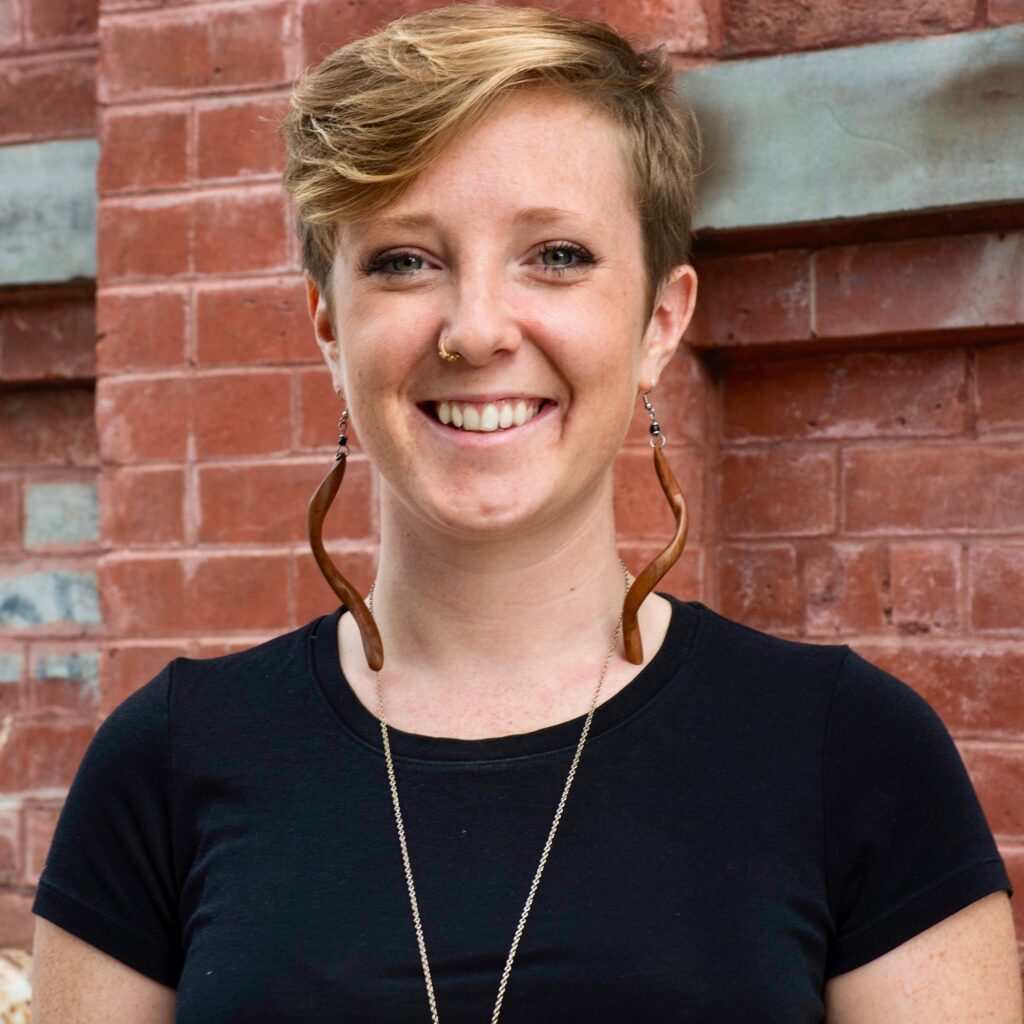 Emily Sanderson (she/her) is the Senior Coordinator of Grassroots Advocacy at Health GAP. She has been working with Health GAP and the Student Global AIDS Campaign for the last 5 years, organizing direct action with young people across the US to hold elected officials and corporations accountable for ending the global AIDS crisis.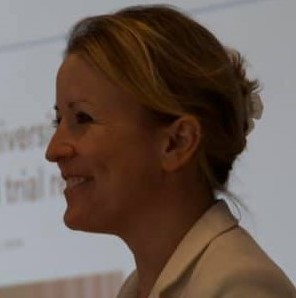 Merith has over 15 years of experience in global public health, advocacy and youth empowerment. Following studies at Durham University and La Complutense, the UK native spent several years leading AYUDA, where she was responsible for fostering new partnerships, growing youth-led programs and strengthening local capacity in type 1 diabetes communities across Latin America and the Caribbean. After a Master's degree at the London School of Hygiene and Tropical Medicine, she worked with the World AIDS Campaign. Her drive for her work in access to medicines was sparked from the experiences in Ecuador and Bolivia where regular access to insulin was a challenge for many of the communities and families she worked with. Disheartened by a lack of global action around access to insulin she was inspired to co-found the 100 Campaign in 2012 with a small team of advocates, aimed at re-framing insulin access as a human rights issue and reducing the barriers to access. She is passionate about health equity and justice – and especially about growing the movement through building connections and making links to other social justice causes. She speaks Spanish, French and Portuguese and is based in Washington, DC. You can follow her at @GlobalDiaBEATes.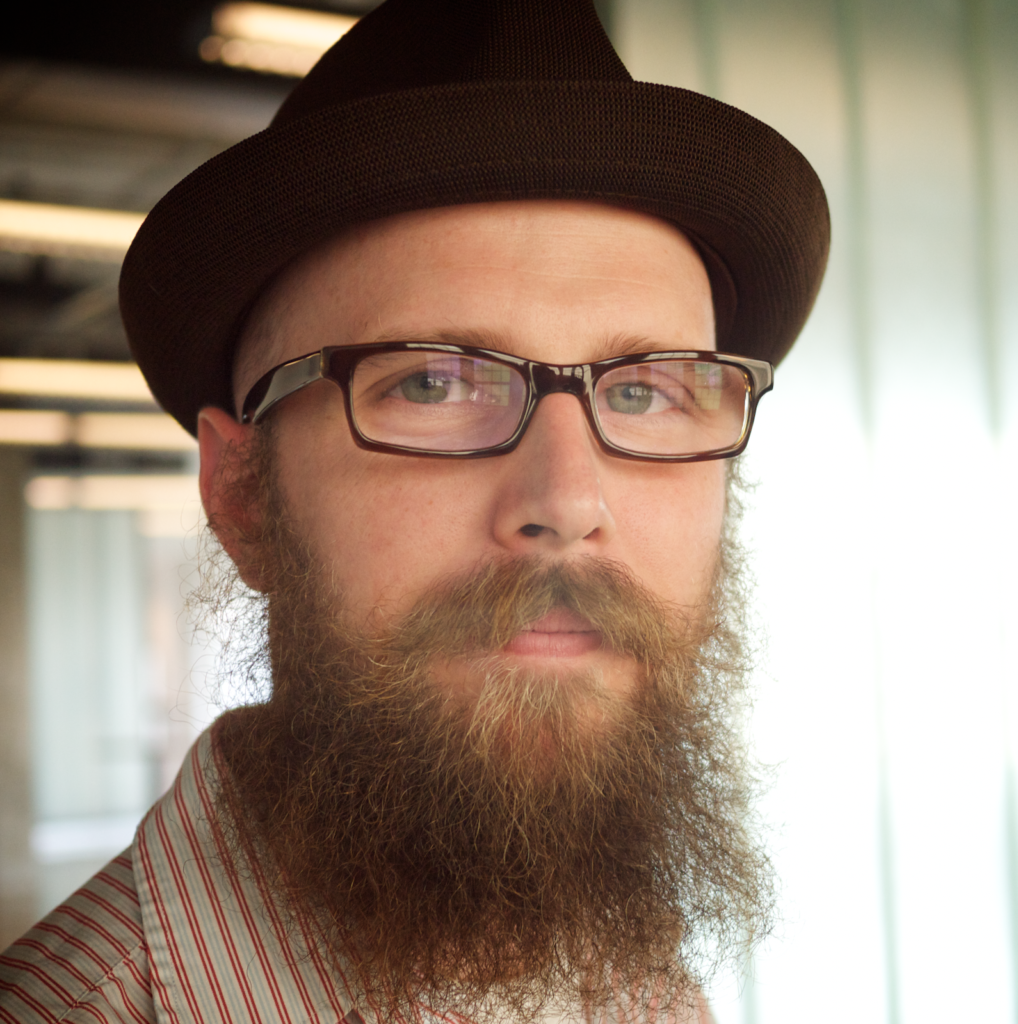 Steve Lambert has worked alongside artists and activists in 20 countries on 4 continents helping them to effect power. Trained in the arts, he is known for large scale, public projects that engage new audiences on difficult topics through the social science of comedy, games, theater, and democratic participation. Lambert is the co-founder and co-director of the Center for Artistic Activism, a research and training institute helping activists be more creative and artists be more effective. As an artist, Lambert's work has been shown both nationally and internationally, from art galleries to Times Square to protest marches, featured in four documentary films, and over two dozen books, and multiple museums. Lambert has presented at the United Nations several times. His research is included in a United Nations report on the impact of advertising on cultural rights, and his research is the basis for a book on popular understandings of capitalism. Over the past five years he's focused on working with sex workers on campaigns for human rights, fighting for safe consumption spaces with people who use drugs like heroin and methamphetamine, and battling pharmaceutical corporations over pricing and access to life saving medicines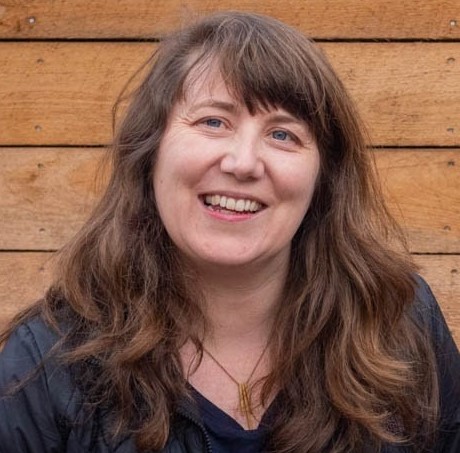 Rebecca joined the Center for Artistic Activism from the Smithsonian National Museum of Natural History where she was the Chief of Experience Design. Before joining the Smithsonian, for 8 years Rebecca was co-founder and technology director of Submersible Design, a New York City-based interactive design company. Her clients included the American Museum of Natural History, the Whitney Museum of Art, the Intrepid Museum of Air, Sea and Space. And Rebecca isn't new to artistic activism. Back in 2002 she was one of the producers of "The Meatrix" an online animation about factory farming that went viral. And she's been involved in video activism and creating environmental art installations for many years. She was also a participant in our first program (the College of Tactical Culture) before we were called the Center for Artistic Activism! Because of her exceptional work, the Center for Artistic Activism interviewed her when conducting field research in 2009. Rebecca has taught media history, interaction design, and education practices to students, teachers, scientists and others, including through Harvard Extension School, at NYU, and with the Center for Artistic Activism. Rebecca's work as an artist and interaction designer includes The Meatrix, Botanicalls, and Windowfarms – projects at the intersection of art, science, technology, and the environment, along with Silosphere and Framing Device, installation/performances. Rebecca's work has been on the BBC, NPR, Discovery Channel, Good Morning America and ABC News as well as in the New York Times, ArtNews, and Wired, and at the Museum of Modern Art, the Whitney and the Smithsonian's Hirshhorn Museum. She has a masters from NYU's Tisch School of the Arts in the Interactive Telecommunications Program and an undergraduate degree from Bard College in sociology and media studies.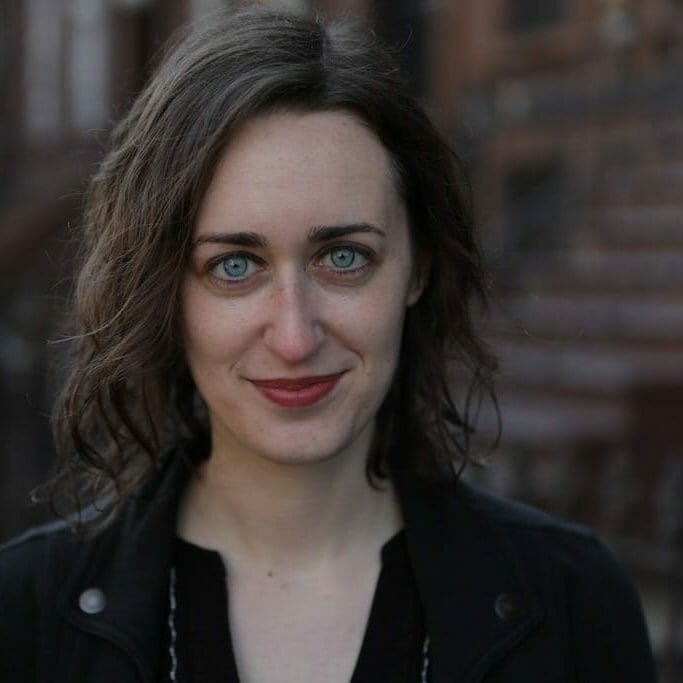 Rachel Gita Karp makes performances about U.S. politics and public policy. Her current research focuses on reproductive health and rights, gender representation in politics, and voting.
She has developed and directed new performances about these topics and more through the Center for Artistic Activism, The Drama League, Clubbed Thumb, Irondale, Mabou Mines, Ars Nova, Actors Theatre of Louisville, LaGuardia Performing Arts Center, The Wild Project, The Brick, The Flea, IRT, Dixon Place, PlayPenn, Anonymous Ensemble, Incubator Arts Project, Women Center Stage, SPACE on Ryder Farm, Barn Arts, Orchard Project, the Powerhouse and Samuel French Festivals, Columbia University's graduate and undergraduate schools, and Carnegie Mellon University's School of Drama. Associate and assistant directing credits include productions on Broadway, Off-, and regional.
Rachel is currently the Beatrice Terry Resident Director at The Drama League and a Directing Fellow at Clubbed Thumb. She is a member of the Lincoln Center Theater Directors Lab and an affiliated artist with New Georges.
She received her BA from Columbia University and her MFA from Carnegie Mellon University. At Carnegie Mellon she was a John Wells Directing Fellow, which supported her academics, and a Milton and Cynthia Friedman Fellow, which supported her work in women's policy research in Washington, D.C.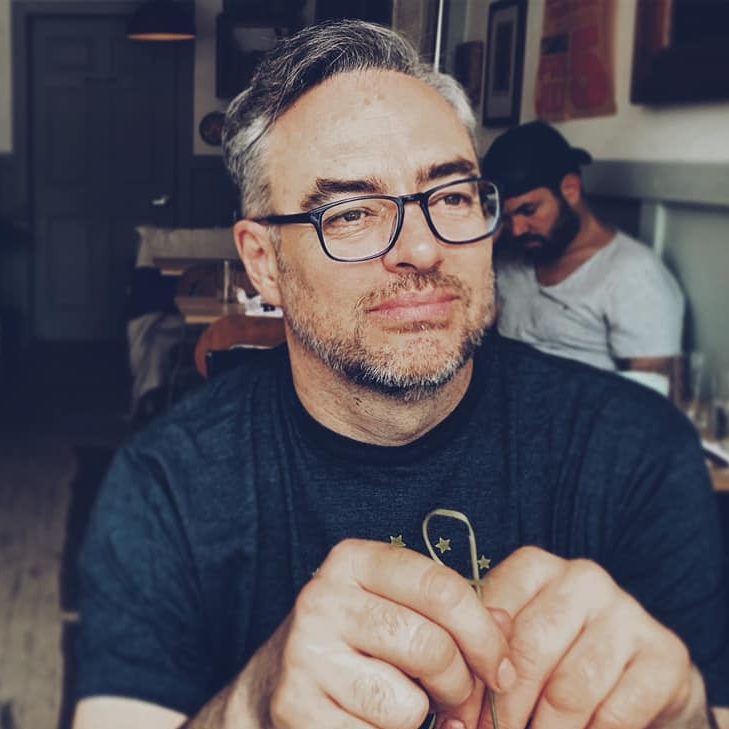 Brett Davidson is a Narrative Change Specialist with Senior Leadership Experience in Philanthropy, Health Equity, Creative Activism, Storytelling for Social, Policy and Organizational Change. Among other things he is Narrative Lead with IRIS – the International Resource for Impact and Storytelling. Before joining IRIS as Narrative Lead, Brett was director of Media and Narratives at the Open Society Public Health Program. His work at the Open Society Foundations focused on changing long-held social narratives that impact public health, and he led an international team working on race and health equity. Brett has an MA in Journalism and Media Studies from Rhodes University and an MA in individualized study from NYU's Gallatin School.