Last week, our Lab members continued to push themselves with creative tactics to get institutions to sign on to the Open COVID Pledge. This week, they focused on learning from each other, identifying what has worked in other Labs and applying those lessons to their own projects.
MISSION 4: Identify elements that are working in other labs and apply them to your own, launch your project, and write a mission report.
Why this mission? Because:
By identifying concrete insights from the other labs and brainstorming ways those elements could inform their strategy, participants are systematically learning from each other.
By making sure they contact their target or identify a new one this week, the activists are creating effective and time-bound campaigns.
By writing mission reports, participants are getting a chance to reflect on what they've learned and achieved, and communicating that to the rest of the group.
This week, we'd like to share some highlights from our mission reports that showcase what the Labs are working on and what they're learning.
Jaguarundi Makes Laughter a Tactic
The Jaguarundi Lab, which is targeting two different universities in Brazil, has also adjusted their strategy for each university to create two different approaches. In targeting UFPel, which has already committed to free and non-exclusive licensing, they wrote a funny email congratulating the university on this decision and inviting them to sign the Open COVID Pledge; they plan to make this ask again on a webinar organized jointly with the university, UAEM, and DNDi.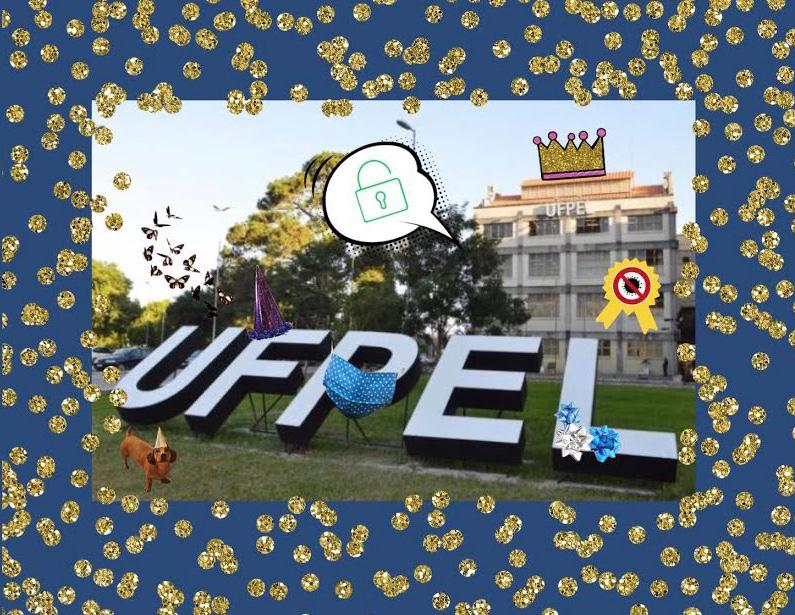 In targeting UFMG, they circulated a petition (which now has 330 signatures) and made a play on an existing campaign to protect public universities in Brazil, adding a "no monopoly" message. They plan to deliver the message next week!
In the team's mission report, Luciana Lopes writes that they learned
…we need to be patient, which can be really difficult. Although some initiatives don't need a long time to be planned, some results may take some time to show up. But they will eventually. It's a long process and every move is an important one.
Seal Plants the Seeds for Change
One of our Seal Labs has started a "Plants for COVID Research Champions" project, in which activists dedicate plants in honor of vaccine researchers as a positive way to get their attention before asking them to sign on to the Open COVID Pledge.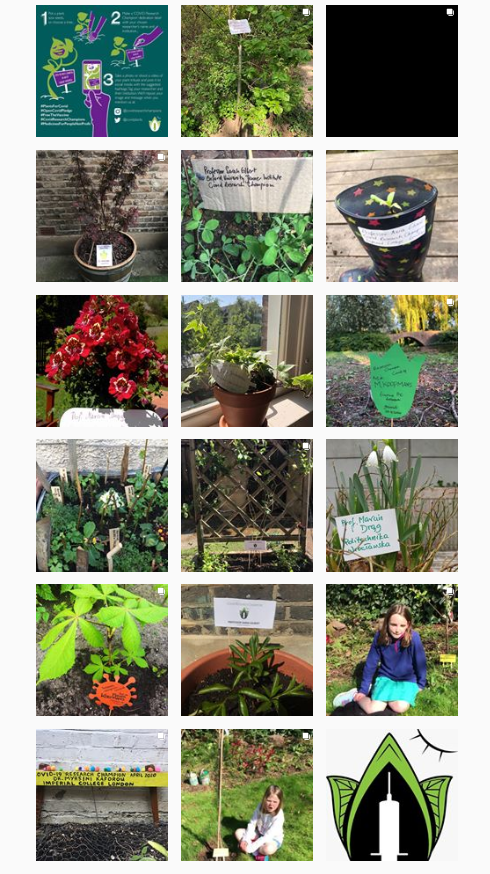 Of the 8 researchers they have contacted so far, 5 have responded with thanks, three of them speaking positively about transparency and data sharing in that response. In their mission report, the Seals highlight what's working: a strategy that gets scientists to respond, a simple action with movement building appeal, and a great energy level in their squad. While they initially struggled to communicate the idea to others, creating an infographic was an easy way to ensure that the action was clear enough for others to pick up on.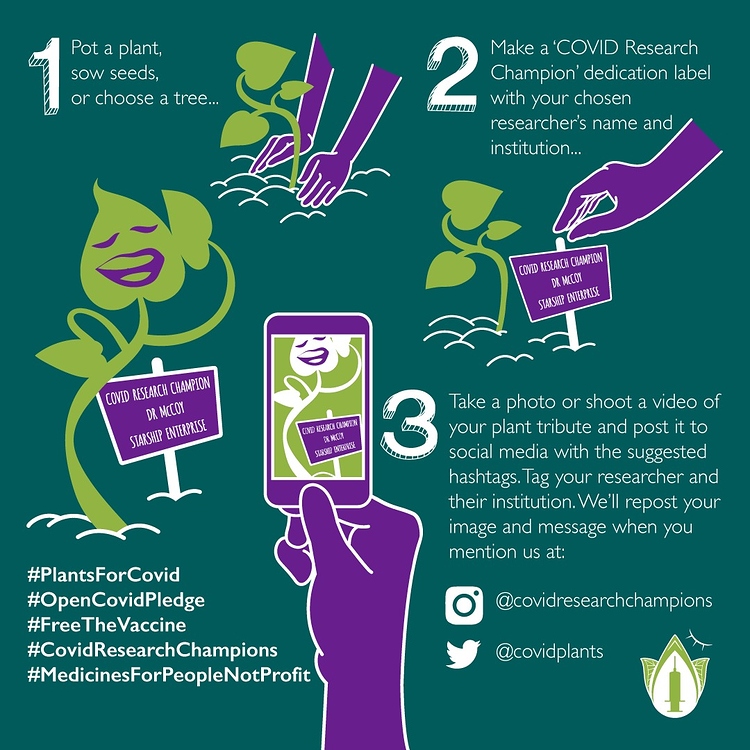 In the squad's mission report, Sofia writes that
we have been lucky to have activists in our team with connections to the access to medicines field, but we've still wanted more information. We need sound research about the institutes, their research lines, and partner deals. We want to be accountable, particularly now we're inviting others to join. We hope the UK UAEM can help with this, but would also love to tap into other activist networks.
Otter Starts an Access Rivalry
Continuing work on the trading card project we told you about in previous weeks, the Otter Lab chose 3 researchers to contact at each university—USC and UCLA—with their trading cards, and an invitation to sign on to the Open COVID Pledge and become access champions. This week, they completed and sent the cards! Take a look at some examples below.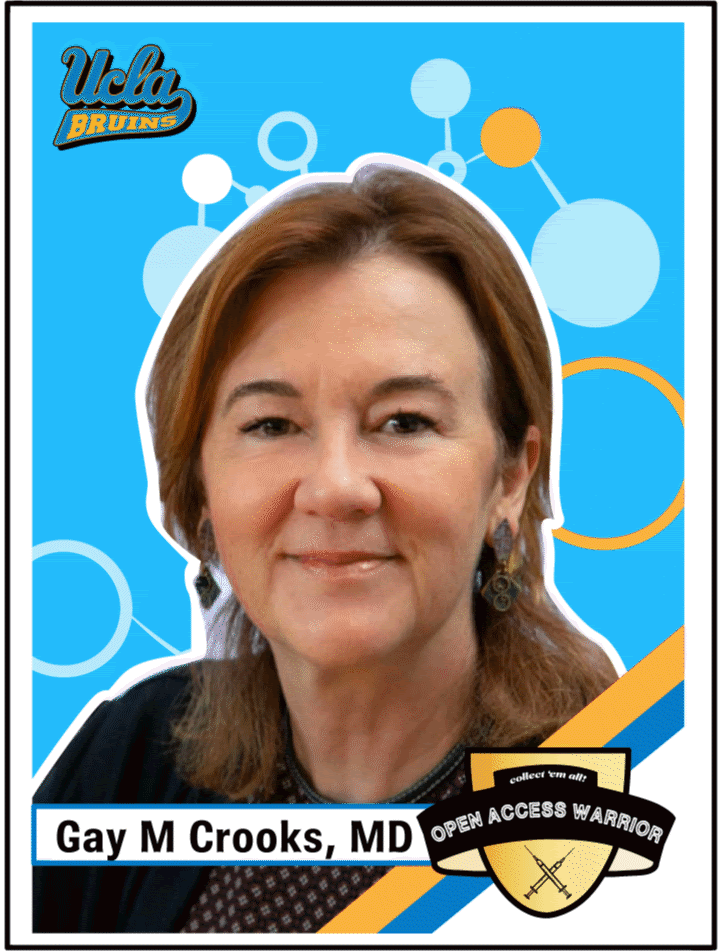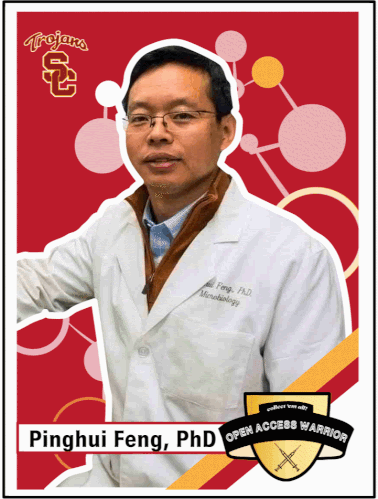 Saima Salam writes in the mission report that
commending people on the incredible COVID-19 research they are doing is always a positive way to handle a situation. Additionally, since we are providing them with customizable trading cards, it would provide an additional incentive for the researchers to hopefully sign the Open Covid Pledge. Not only are we reaching out to our top researchers but we are spreading the news through so many different outlets and as we know, starting a conversation about an issue is the first step to victory!
Before You Go
Check out this video from a Coyote member who wrote a clever parody of "What a Wonderful World," targeting the University of Texas and AskBio. Take a listen and share it on social media if you can!