Objective:
Initially the limerick was an effort to get published during poetry month, but the zine was just an effort to keep creating
The Project:
a printable file to be shared, printed colored, and folded into a little zine.
TRY THIS:
Print it and share it.
Redesign it.
Write your own version.
What worked?
its really cute, and the limerik is memorable.
A set of instructions exists on how to make this work
Original files can be provided for exhibition
The work can be reproduced on site with instructions (provided)
Reflections from Kisha Patterson
What was the process/journey of creating this work?
it was very collaborative and it felt like a small thing to move the world to a nearly insurmountable goal.
What were some of the responses to this work?
a little joy
If someone else were going to make/use/do something like this, what advice would you give them?
start small, it cold get bigger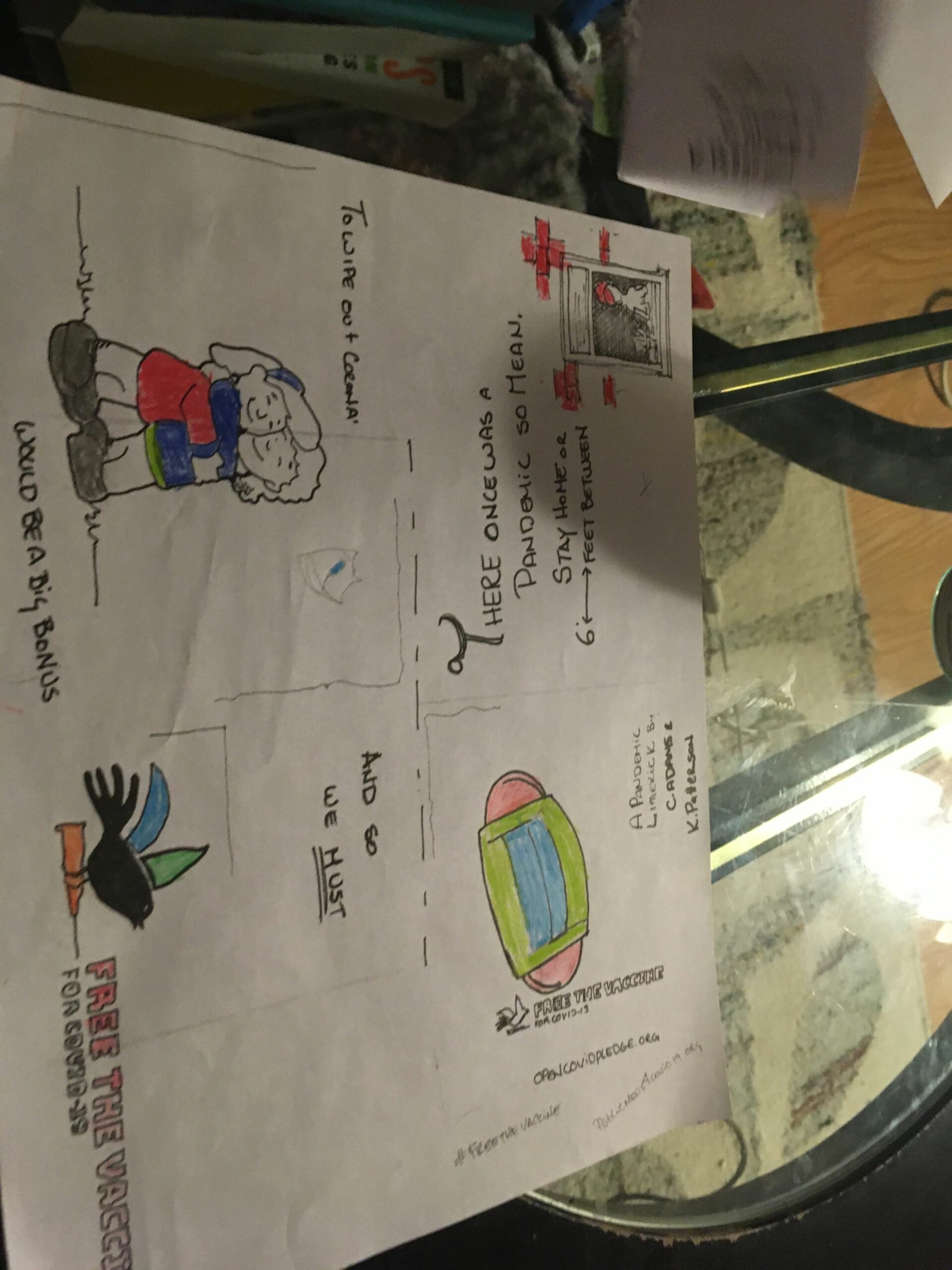 About this project
Creators:
July, 2020
United States, Pittsburgh
8 1/2 X 11
Download Original/High-Resolution File: free-the-vaccine.pdf