Listen to the Vaccine! Monopolies, restrictive patents, and global inaccessibility are not the way to go.
We need a vaccine free from patents and borders. No one is safe until everyone has access. We need a people's vaccine not a profit vaccine! Learn more and about how it is possible to change the pipeline of a vaccine and join the conversation on why it is important that everyone around the world has access to the vaccine below!
Concept inspired by "I'm Just a Bill" by School House Rock (1976)
Voice of Vaccine — Eamon Kinsman
Voice of Kid — Dannie Snyder
Animated by — Daria Bazzi
Produced by — Free the Vaccine
Co-Produced by — Daria Bazzi, Dannie Snyder, Heloise Widdig
---
The Role of Patents
How can we change the pipeline of a vaccine?
First of all…
Would anyone ever give up a patent
because it was the right thing to do?
The answer is:
It can be done.
It has been done.
It will be done again!
First, let's look at when it HAS been done!
Jonas Salk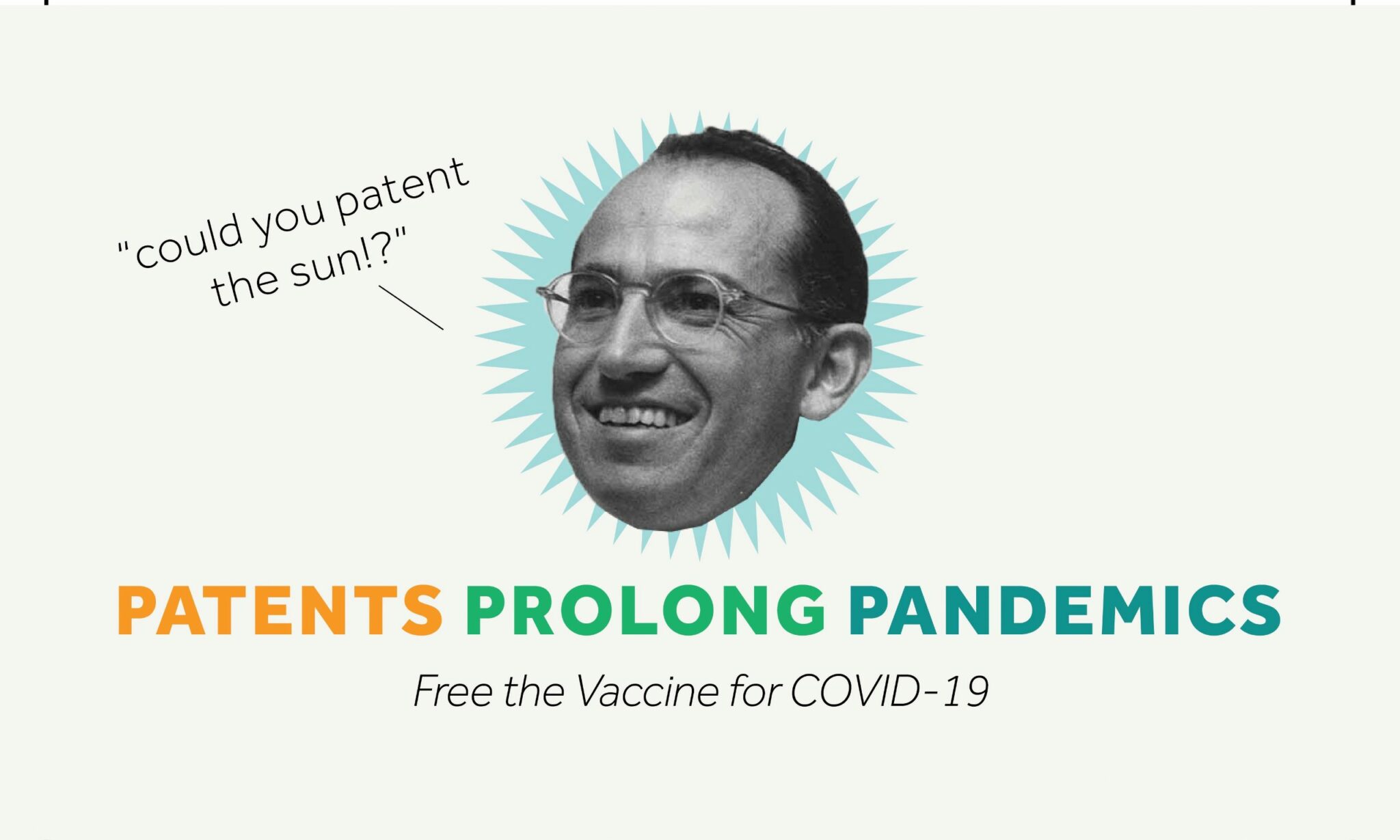 In 1955, Jonas Salk unveiled a vaccine for polio, an infectious disease that was causing paralysis in tens of thousands of children annually. He believed that the purpose of vaccines is to help people and eliminate suffering and that it is not the place for prioritizing personal gain. In a famous 1955 interview of Jonas Salk, Edward Murrow asked him who owned the patent. Jonas Salk replied, "Well, the people, I would say. There is no patent. Could you patent the sun?"
Read more about Jonas Salk, the inspiration to Free the Vaccine, and how you too can become an official member of his fan club!
Volvo and Tesla
Below are two more historical examples of how Volvo and Tesla gave up patents and did not lose any business in the process. Big Pharma is spreading the myth that by releasing patents, Big Pharma runs financial risk. It absolutely doesn't. (P.S. don't forget that our tax dollars paid for the research, development, and distribution of our vaccines.) Also, Big Pharma is spreading the myth that by releasing patents, we will discourage innovation. As Volvo and Tesla have shown, releasing patents in fact opens up more opportunities for innovation.
Over 60 years ago, Nils Bohlin, an engineer at Volvo, came up with a safety feature so revolutionary that it ended up in every single care model at the time: the three-point seatbelt! Instead of sitting on the patent and licensing it out to other companies, which would have made a ton of money, Volvo decided to not enforce the patent and to allow all car companies to easily incorporate this new feature into their vehicles.
"The Volvo management team recognized that their latest invention had the potential to save thousands of lives and it was far too important to patent the seat belt design for themselves. The decision was made. Volvo opened their patent and shared it with the world".

– Volvo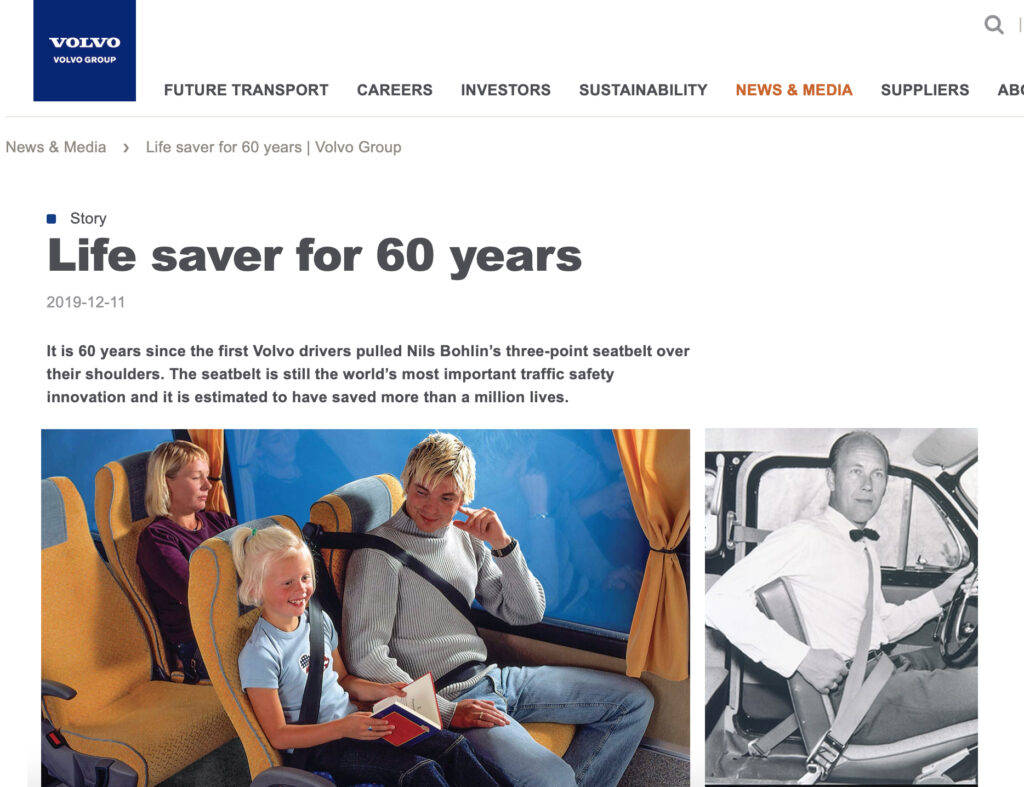 In 2014, Tesla Motors, decided to stop enforcing its patents on electric vehicle technology.
"Given that annual new vehicle production is approaching 100 million per year and the global fleet is approximately 2 billion cars, it is impossible for Tesla to build electric cars fast enough to address the carbon crisis… We believe that Tesla, other companies making electric cars, and the world would all benefit from a common, rapidly-evolving technology platform… Technology leadership is not defined by patents, which history has repeatedly shown to be small protection indeed against a determined competitor, but rather by the ability of a company to attract and motivate the world's most talented engineers. We believe that applying the open source philosophy to our patents will strengthen rather than diminish Tesla's position in this regard."

– Elon Musk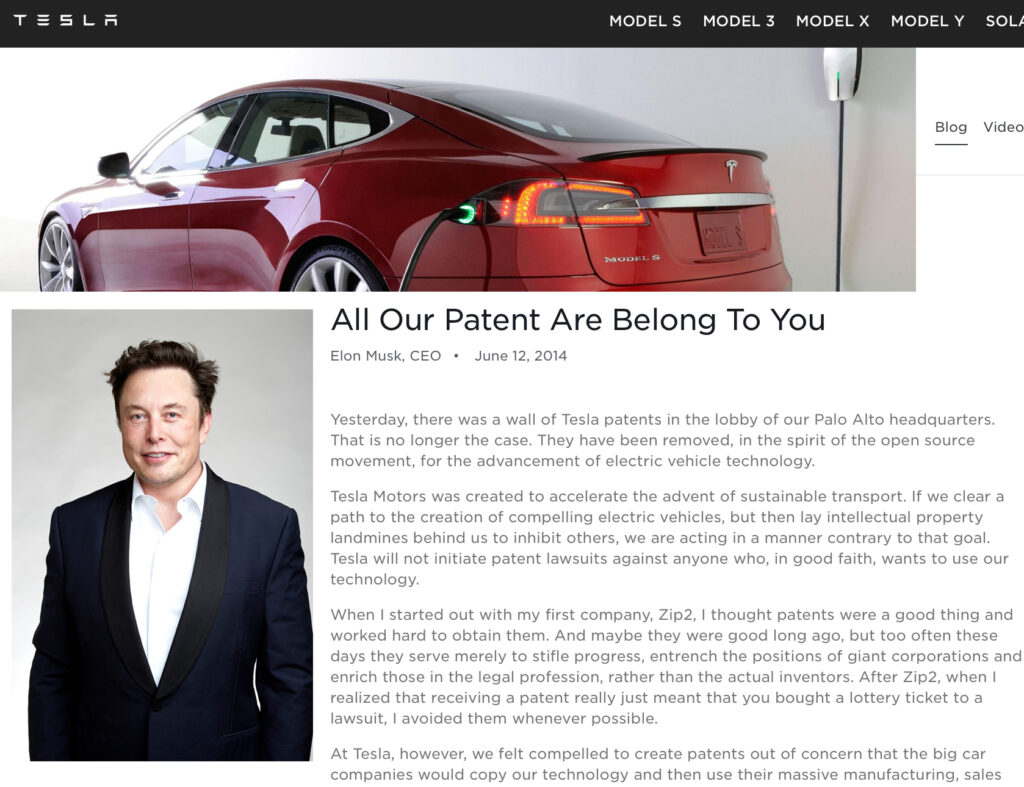 So… how can we change the pipeline of a vaccine?
Good news! A lot of great stuff is happening, including right here with Free the Vaccine!
UAEM's RE:Route
First, you have to check out Universities Allied for Essential Medicine's (UAEM) website RE:Route, which launched back in 2016.
In the last 15 years, various research and development initiatives have appeared in response to this failure. Some offer true alternative models of research and development driven by health needs, while others continue business as usual. UAEM's RE:Route mapping provides a qualitative review of the alternative biomedical research and development initiatives around the world that are active or proposed. While this mapping covers a significant number of potential alternatives, it is evident that the need for fundamental change is as urgent as ever.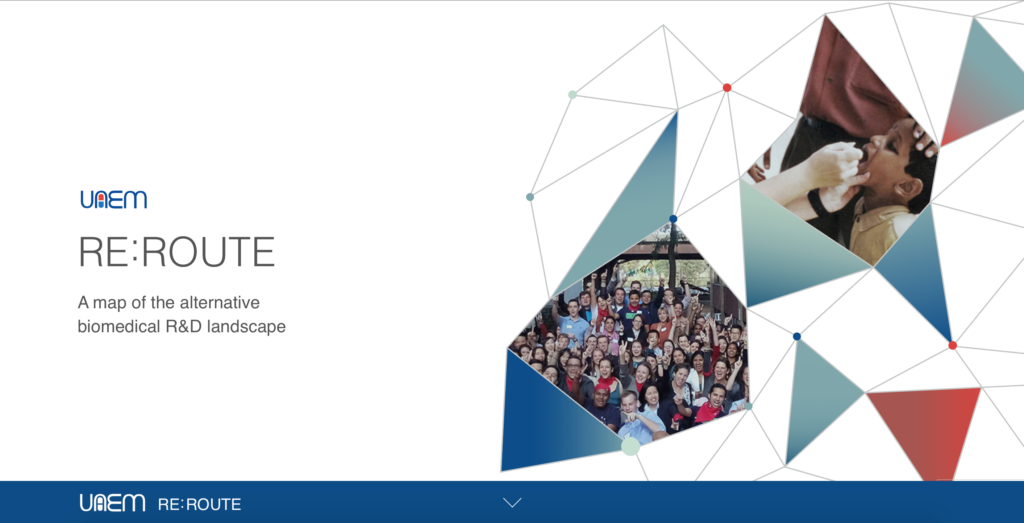 Have you heard about the TRIPS Waiver?
On May 5th, 2021, the United States was the latest country to join those calling for the World Trade Organization to waive restrictions imposed by the TRIPS Agreement for manufacturing Covid-19 vaccines. This patent waiver will clear the hurdles for countries to manufacture Covid-19 vaccines and distribute them widely to people that still do not have access. Or, in the words of the Care Bears from Free the Vaccine, they are "sharing the vaccine recipe."

While the Biden Administration might support the TRIPS waiver, there's no guarantee that other countries will join the consensus vote. Plus it could take months for all the countries to iron out all the details. Therefore, it's important that we continue to apply pressure to universities in altering their process of selling their technology and research.
Right2Cure
Another important initiative working to stop patent protections from inhibiting global access to the vaccine is the Right2Cure European Citizens' Initiative, an EU initiative working to get the European Commission to propose legislation that would obligate beneficiaries of EU funding to share COVID-19 related intellectual property. For more information on this initiative and its connection to the TRIPS waiver, listen to this conversation with Julie Steendam from the Right2Cure European Citizens' Initiative who interviews some of our fabulous artistic activists from Free the Vaccine!
Work Arounds
A few institutions have also been exploring how to license their research in a way that will promise access to people all over the world. For example, Dr. Jason McLellan – structural biologist at the University of Texas – hopes that his HexaPro-based vaccines would reach more of the world — especially low- and middle-income countries, which so far have received only a fraction of the total distribution of first-wave vaccines.
"The share of the vaccines they've received so far is terrible."

– Dr. McLellan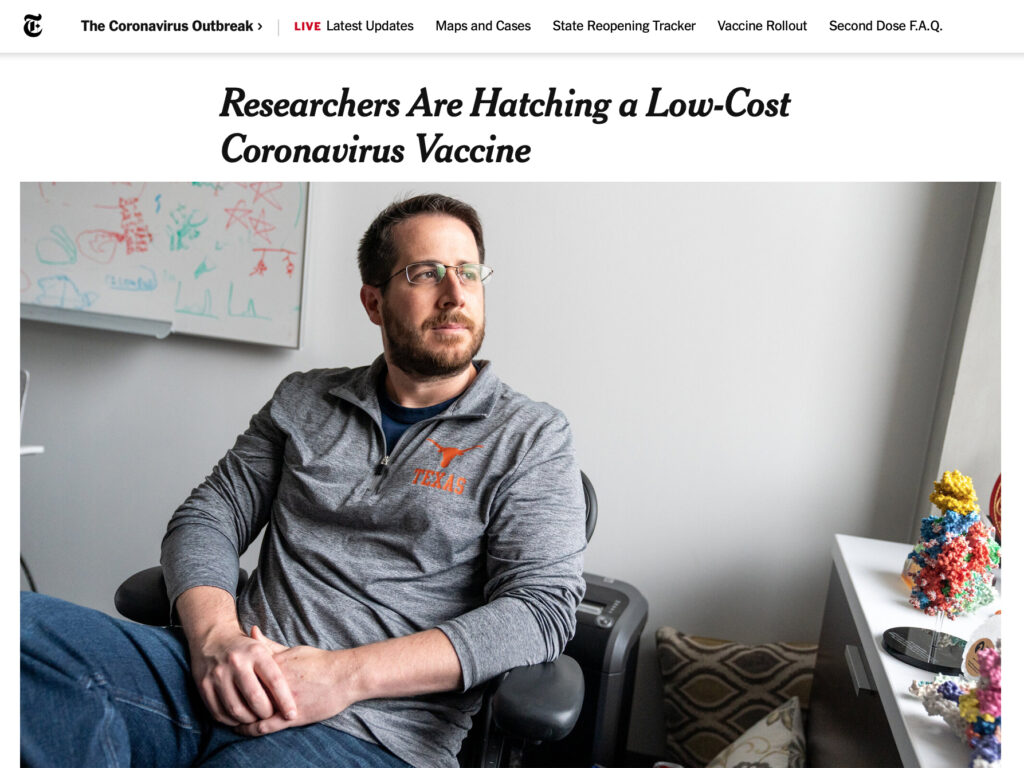 The University of Texas set up a licensing arrangement for HexaPro that allows companies and labs in 80 low- and middle- income countries to use the protein in their vaccines without paying royalties.
But what about ME you ask?
Of course, the best way YOU can be a part changing the pipeline of a vaccine is by joining our movement! Check out our Gallery for inspiration on how to creatively spread REAL news, FACTS, and messages of critical thinking and GLOBAL thinking surrounding the production and distribution of vaccines. Keep doing your own research and also check out our Dive Deeper page to learn more about the movement for access to medicine.
And tell us what YOU think below!
We want to hear from YOU! What ideas, feelings, and hopes have these stories brought up for you? How do YOU think we can change this pipeline? Let us know below in any format you like! Poems, drawings, any format is welcome!