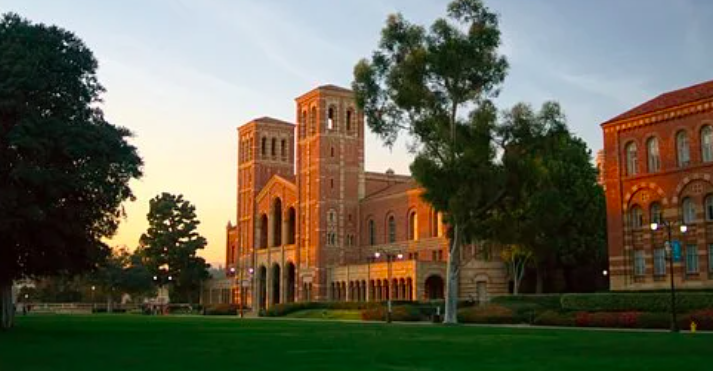 We, the undersigned, join Oxfam, UNAIDs, the World Health Organization, hundreds of world leaders and Nobel Laureates calling for a People's Vaccine. We believe that all COVID-19 tests, treatments, and vaccines developed with public money should be accessible to everyone, affordably priced, and free at the point-of-delivery. A coordinated global response is the only way to stop a global pandemic.
As students, faculty, and affiliates of the U.S.'s top public research university, it is our responsibility to make sure that UCLA is making decisions that consider us: the public.
COVID INFECTIONS
[covid-watch status="confirmed"] confirmed
COVID DEATHS
[covid-watch status="deaths"] deaths
Public funds spent on pharmaceutical research
Over $11 billion
Pharmaceutical corporation controlled monopolies and exclusive licenses will not solve this problem.
We call for UCLA, an institution receiving public funds for COVID research, to sign the Open COVID Pledge, a legal commitment to open licensing the intellectual property needed for the cure.
For information on calls to Free the Vaccine for COVID-19:
Your signature will help demonstrate support for change at UCLA – whether you are faculty, alumni, student, staff, or a member of the surrounding community.
---
More information for institutions
What is the Open COVID Pledge?
The Open Covid Pledge offers legal tools for institutions to publicly commit to make their COVID-19 related intellectual property (IP) freely available. You implement the Pledge through a license that includes terms and conditions for how the IP is made available. You have the option of adopting one of three template Open COVID Licenses (the simplest and easiest way) or you can adopt your own license so long as it carries out the intent of the Pledge.
Instead of granting a typical exclusive license to one company to produce the drug, by making the Open COVID Pledge you allow anyone to access the patented invention "solely for the purpose of diagnosing, preventing, containing, and treating COVID-19."
It doesn't guarantee that multiple pharmaceutical companies, start-ups, or governments would immediately start producing a technology. But it does offer that option. And we know that there is no way that one company will be able to produce enough diagnostics, treatments, and vaccines for 7.8 billion people – so this kind of license just makes sense.
"Billions of people today await a vaccine that is our best hope of ending this pandemic. As the countries of Africa, we are resolute that the COVID-19 vaccine must be patent-free, rapidly made and distributed, and free for all. All the science must be shared between governments. Nobody should be pushed to the back of the vaccine queue because of where they live or what they earn."

Cyril Ramaphosa
President of South Africa
Okay, it sounds good in theory, but I'm worried that this isn't a feasible way to develop new medicines…
Forms of open access licensing have been used to develop new medicines and health technologies – often at a fraction of the cost of the traditional model. Here are a few examples, but you can also check out Universities Allied for Essential Medicines' RE:Route Mapping Tool, which provides 81 alternative R&D models, 49 of which were in use by 2015.
How much public money has my institution's COVID-19 project received?
Find out here! We created an online mapping tool that tracks public investment in global COVID-19 research and development. This tracking tool aims to map where public funding and taxpayer supported R&D initiatives are taking place, in order to better support policy making that uses every means necessary to ensure that those specific diagnostics, vaccines, and therapies are available to all.
Learn more at publicmeds4covid.org
Why should my institution sign on?
Fulfill your institution's mission, vision, and/or goals
Attract and retain students and faculty seeking institutions with coherence in statements and actions.
Contribute real meaning and impact: your discovery can help most people around the world
Sharing your scientific discoveries with other researchers will prevent more infection and disease
Practice your commitment to the principles of the scientific process and to the scientific community
Ensure fair and equitable access for publicly funded research
Reduce healthcare inequities for our friends and family around the world
What's the point of developing a life-saving innovation if those who need it the most can't access it?
I represent an institution ready to sign on. Let's do this thing.