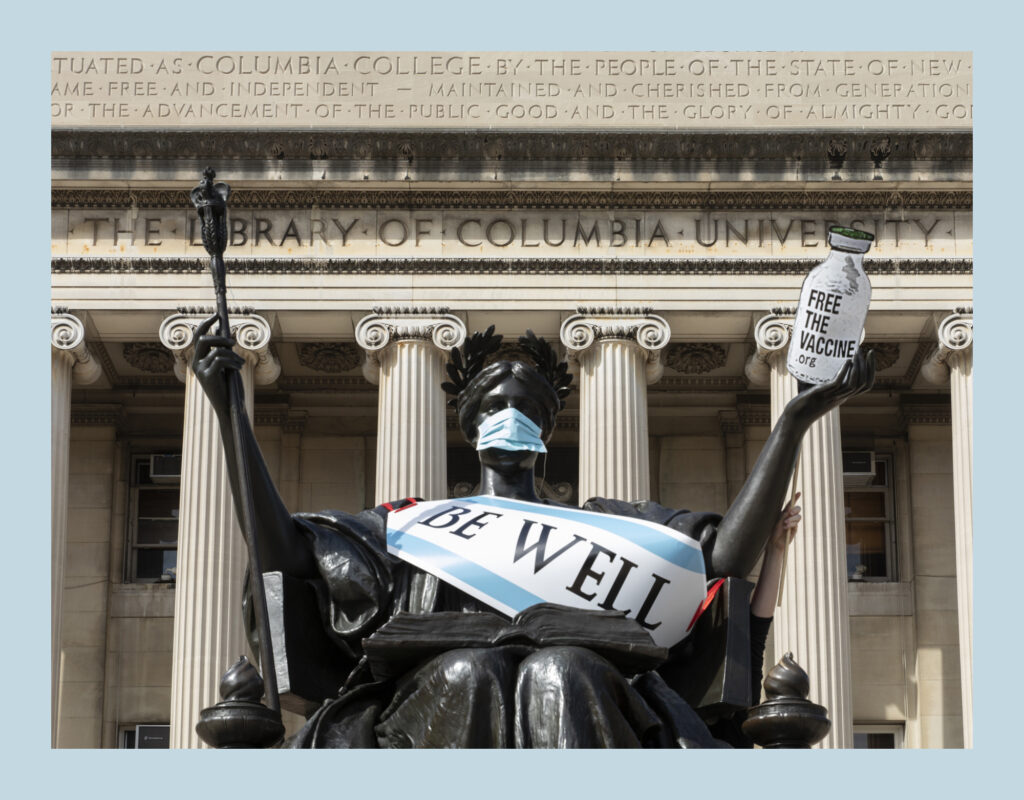 We, members of the Columbia University community, are calling for a People's Vaccine. We join Oxfam, UNAIDs, the World Health Organization, hundreds of world leaders and Nobel Laureates in the belief that all COVID-19 tests, treatments and vaccines developed with public money should be safe, available and affordable to all.
As "one of the world's most important centers of research," Columbia University belongs at the forefront of a movement to save lives and end the pandemic.
There are 618,563,227 confirmed cases of COVID-19 and 6,548,623 deaths around the world today, with over 6 million of those cases in the United States. Over 236,000 of those cases were in New York City, where over 23,000 people have died since March. Some of the hardest-hit neighborhoods in the world are within a few miles of Columbia's Morningside Heights campus.
Along with the World Health Organization, we're asking for institutions like Columbia University (including faculty, researchers, departments, and schools within the University) to sign the Open COVID Pledge to realize that "access to vaccines and treatments as global public goods are in the interests of all humanity."
Fulfill the promise by signing on
Reduce healthcare inequities and promote racial justice in New York and around the world.
Stand out as an international leader in the health sciences.
Practice our commitment to the principles of the scientific process and to the scientific community
Sharing our scientific discoveries with other researchers will prevent more infection and disease
Ensure fair and equitable access to publicly funded research.
Help the economy rebound by removing barriers to innovation.
Contribute real meaning and impact: Columbia University's discoveries can help people around the world
What's the point of developing a life-saving innovation if those who need it the most can't access it?
The Open COVID Pledge allows our university to create a tailored license for Columbia University that would help end the COVID-19 pandemic and minimize the impact of the disease.
We're ready to spread the word about the university's global leadership! Are you ready to sign on?
Learn more about the Open COVID Pledge: