This week, we asked our participants to reflect and catch up, taking a survey on the campaign so far, reading each other's mission reports, and mapping their own progress. Participants also used this week's webinar—which featured a role play of how to talk to university administrators about the Open COVID Pledge—as inspiration for continued advocacy. We'd like to catch you up on some of the creative actions that have come out of our Labs this week, as well as work going on behind the scenes!
But before you read any further, I want to highlight our new logo, created by Falcon Lab member Nancy Nowacek! How cool is this? We think it captures the spirit of our campaign so well.

Read on for highlights from the past week!
The Ligers Staged A Graduation Sendoff
Graduation is strange for the Class of 2020, with students celebrating graduation virtually, many of them far from their college campuses. The Ligers—our hybrid Lab focusing on Columbia University—realized they could stage a proper sendoff for the Class of 2020 that also doubled as a call to free the vaccine! Our activists went to campus and dressed the university's famous statue of Alma Mater in a face mask, with a fake pill bottle labeled "Free The Vaccine" and a sash wishing her graduates well. They also added the message to various other campus landmarks, including Columbia's lion mascot. The result was a striking action, and a sweet message for graduating students!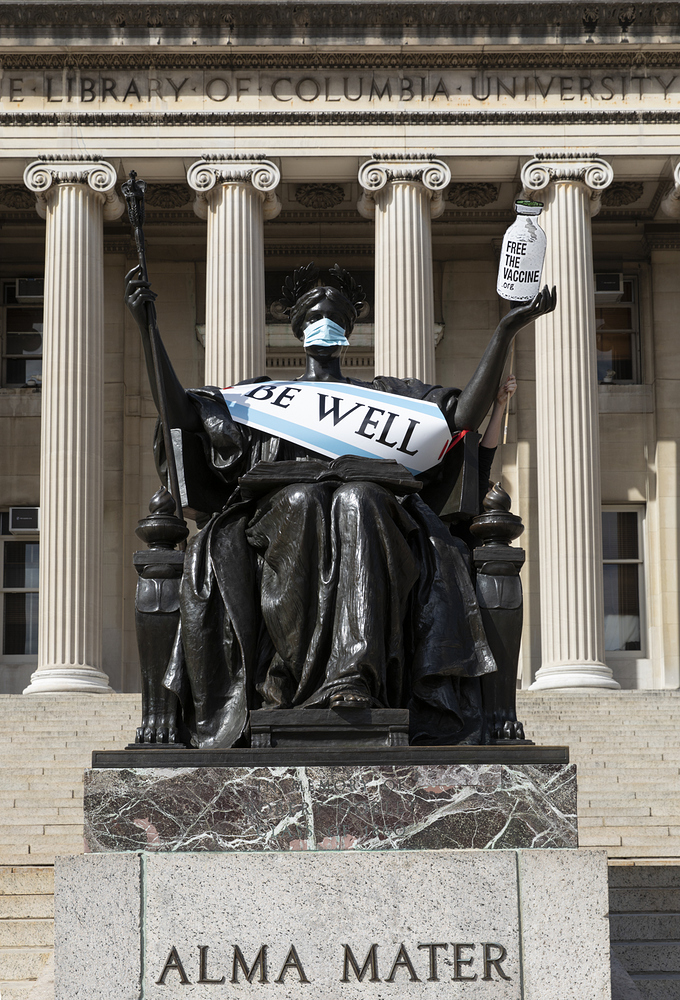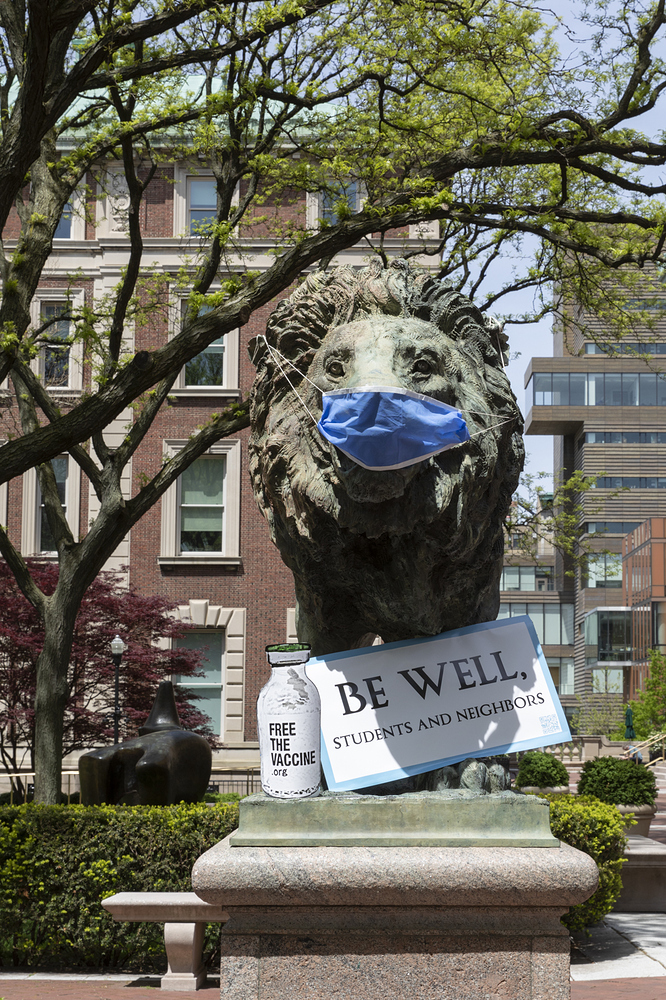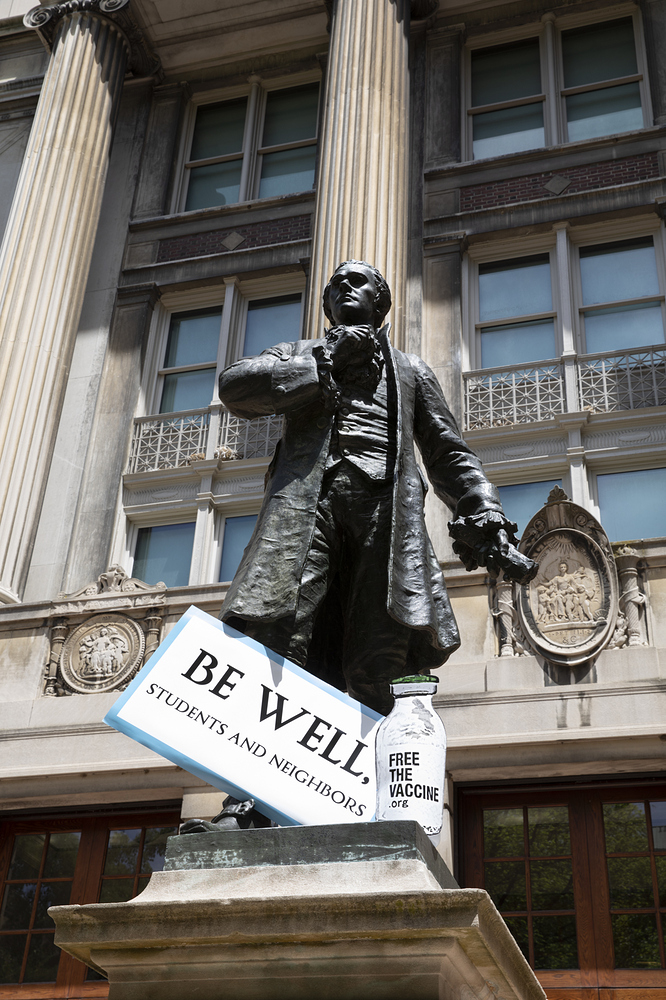 The Wolverines Started Gardening
We've emphasized that we don't want our participants reinventing the wheel, or avoiding an effective tactic because another Lab or squad is already doing it. The point is for our Labs to learn from each other, and we're so pleased to see that happening. This week, members of the Wolverine Lab joined our "Plants for COVID Research Champions" project, dedicating their own plants to researchers and calling for them to sign the Open COVID Pledge. Some of them put their own spin on the action, too: here's a beautiful label one of our activists embroidered for her dedication!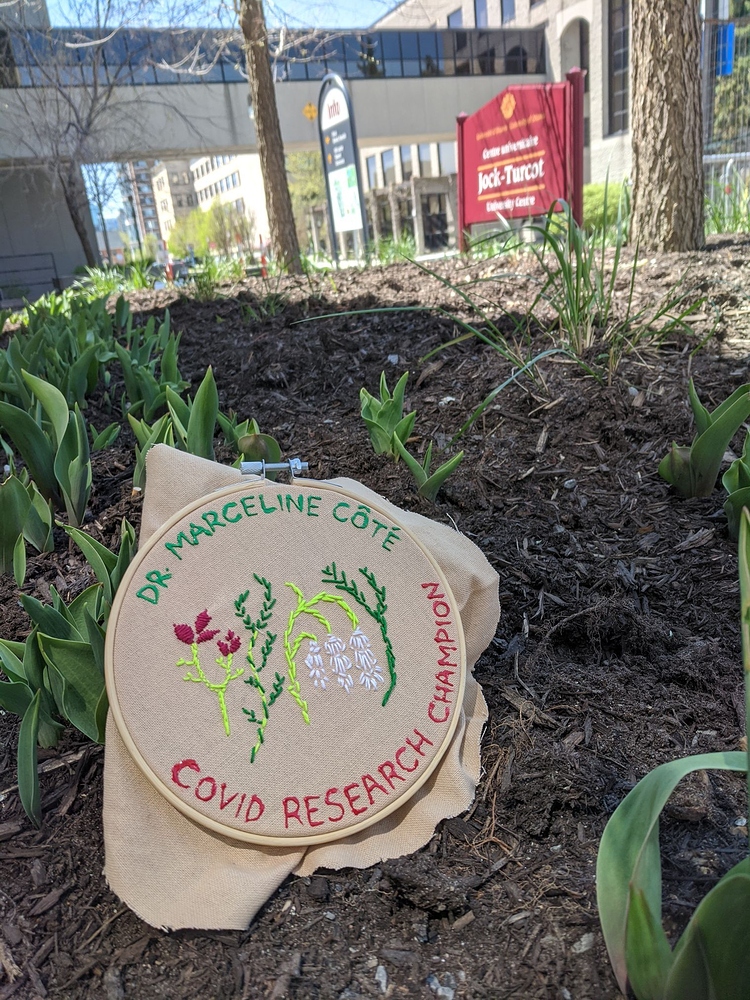 We also continue to learn from what doesn't work, and strategize to improve our actions. This tactic has consistently gotten the attention of its targets, but while researchers often respond to the dedications with gratitude, there's a low rate of follow-through regarding the Open COVID Pledge. Figuring out how to leverage successful engagement for change is next on the Wolverines' list!
The Seals Find Steady Ground
The Seals have continued their "Plants for COVID Research Champions" campaign, with another squad within the Lab adopting the tactic—and focusing on researchers who work with their primary target, Martin Bachmann, in order to make the tactic effective within their existing strategy.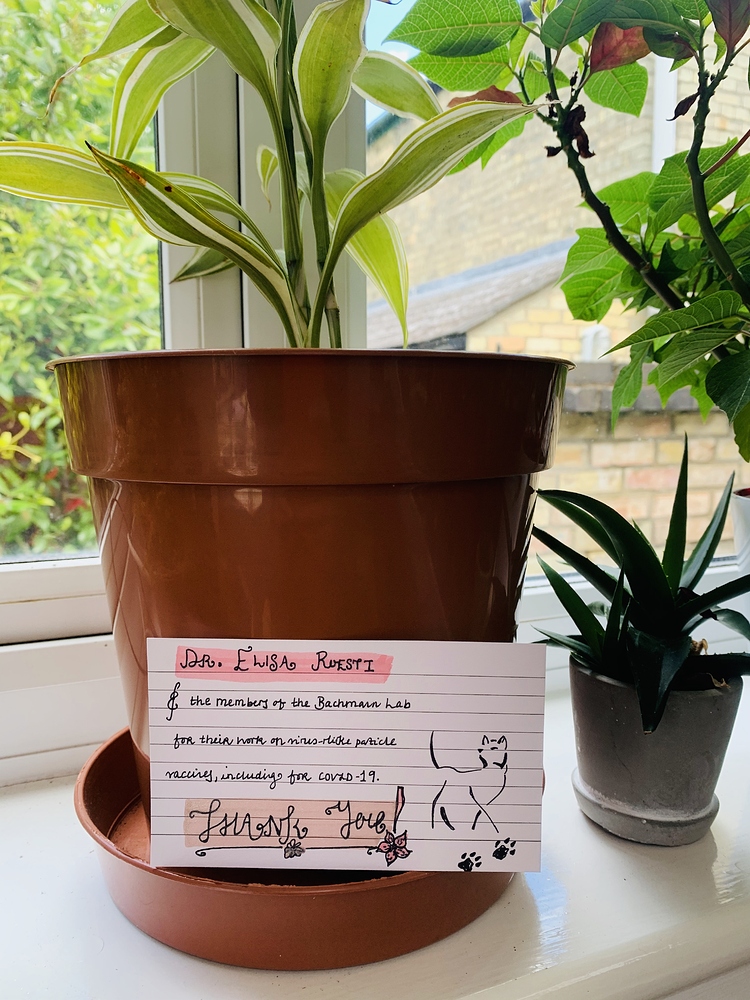 They also reflected on this week's curriculum, and what they learned from the role play activity. We'll leave you with their words of wisdom:
While the information and arguments he shared were extremely valuable and helpful, it turns out that it's more about harnessing the power of your own knowledge and being confident in expressing your ideas and opinion to scientists (no matter how much older they are or how much experience they have). As he said, "You got confidence, knowledge and power!" (Maybarduk, 2020)

I remember that when I had my first call with Dr. Sheppard, while I had done my research beforehand and my arguments were legitimate, I didn't feel confident at the time to reinforce my ideas and opinions and insinuate that his arguments were based on a false premise. With @JessMartinez resources and help, including the help of other mentors, and the call with Peter, it has helped me gain more knowledge and the confidence I need to tackle the next call or challenge.

Seal Lab's Sofie Farkas