Heads of state, former heads of state, and other prominent figures have formally announced their support for The People's Vaccine, arguing in an open letter that the vaccine should be available to all, in all countries, free of charge. We've compiled the full list of signatories here.
For this week's quick and easy action, we're asking you to join us in reaching out to one of the signatories on the list—just @ them on Twitter—and thanking them for their support! Don't forget to use the hashtag #FreeTheVaccine.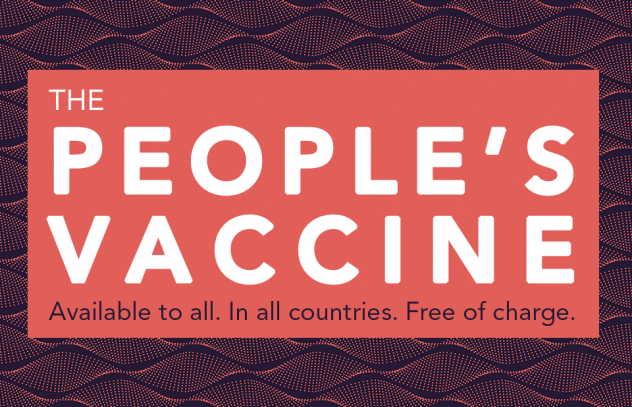 So far, we've been working on highly-targeted actions asking researchers and institutions to join the Open COVID Pledge. That's an important part of our campaign. But reaching out to The People's Vaccine signatories is about broadening our engagement. We're trying to build a global movement, and this open letter tells us there are powerful people on our side. It's important that we connect with them, leverage that power, and link our actions to the global mission at hand.