Remember this stunning action that the Ligers put together?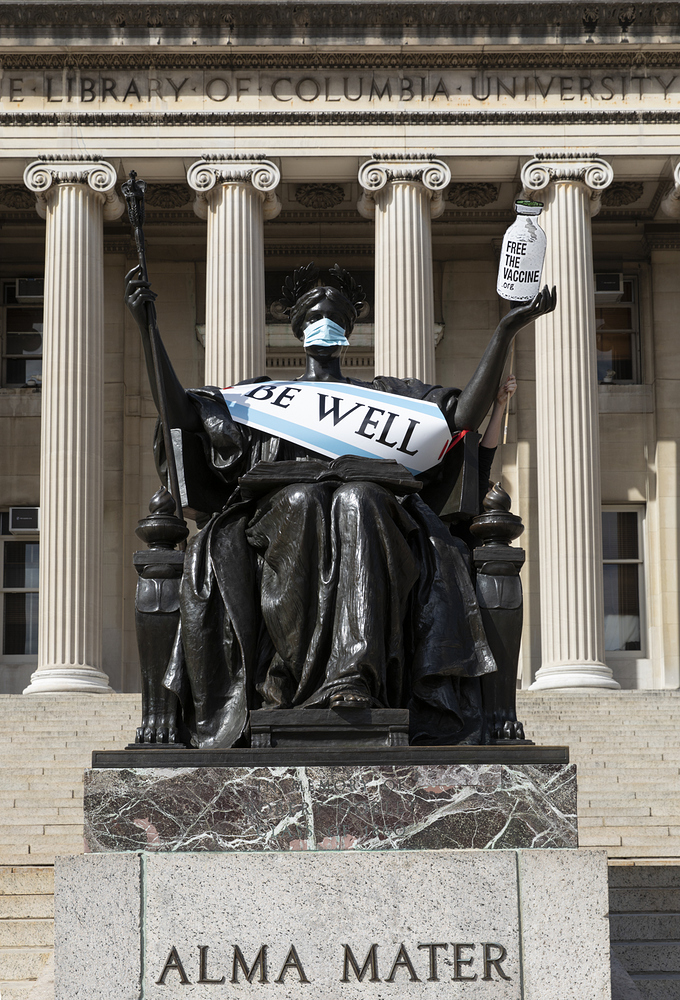 Turns out it's pretty easy for you to do on your own, and we hope you will! To make the process as simple as possible, the Liger Lab has made this great how-to video for you:
Once you've made your masks, all that's left to do is find an iconic statue in your area! Slip the mask on the statue (while wearing one of your own, of course), snap a photo, and then take the mask off the statue. In a recent Wednesday webinar, Steve (our Free The Vaccine project manager and veteran creative activist) offered some tips for documenting actions:
Move your body as you take photos! Don't be afraid of looking silly: you need the right angles for a good shot.
Take a TON of photos. Expect to have one good photo for every twenty-four that you take!
Capture the context and the detail. For example, take pictures of the area around the monument, and take close-up pictures of the mask you've made. You want to have all the information you need to tell a story in photos.
Capture a before and after. (Mask on, mask off.)
Use the best camera you can! You may have a really great camera or iPhone. You may need to borrow a friend's.
Ask questions and answer them. This can mean taking pictures and videos that tell a story, but it can also mean literally asking questions. Can you interview passersby to ask them what they think of the action?
Think of one iconic photo that captures as much of the story as possible. This helps get your message out effectively in the media and on social media!
Don't forget to tag us if you use these tips in your own mask action, or in another creative demonstration to free the vaccine.