This Friday, July 17th, join a social media push led by the Bear Squad!
All you have to do is post this Bingo template to your Instagram story, inviting your friends to sign on to the Open COVID Pledge.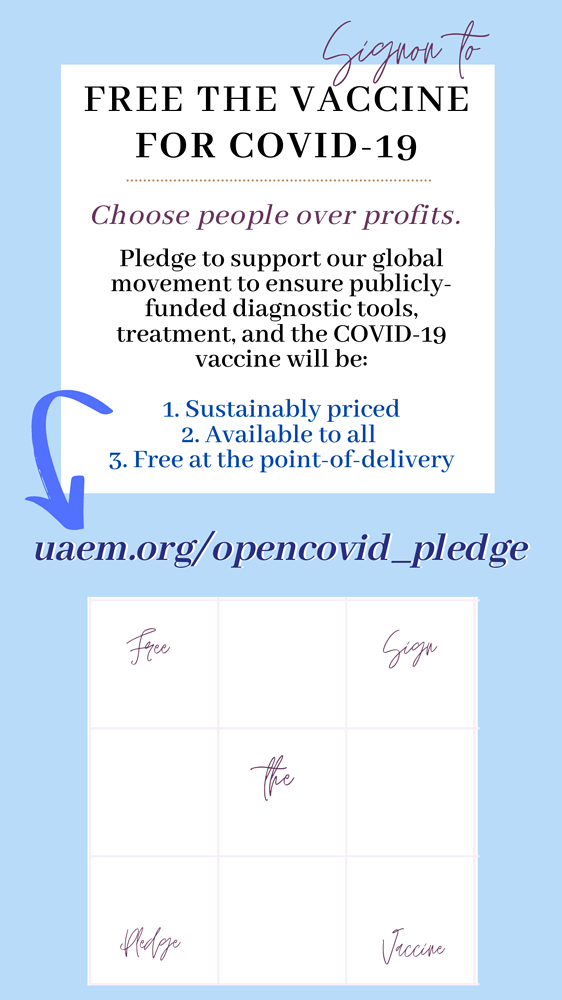 As more friends sign on, you can repost the image, tagging them to thank them for signing!
Here's an example timeline the Bear Squad shared to explain how it works:
Sharing the template with a caption on how it works. You can link the pledge under your bio for easy access.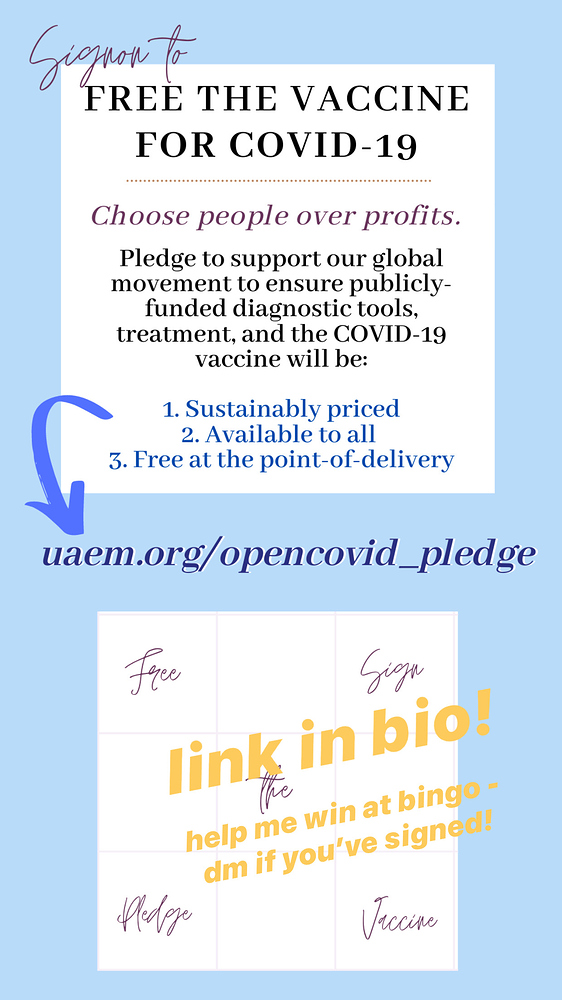 2. Tagging your friends who have signed the pledge! You can wait for 3 signatures before reposting the template with their usernames, then save the story to be reposted after more signatures.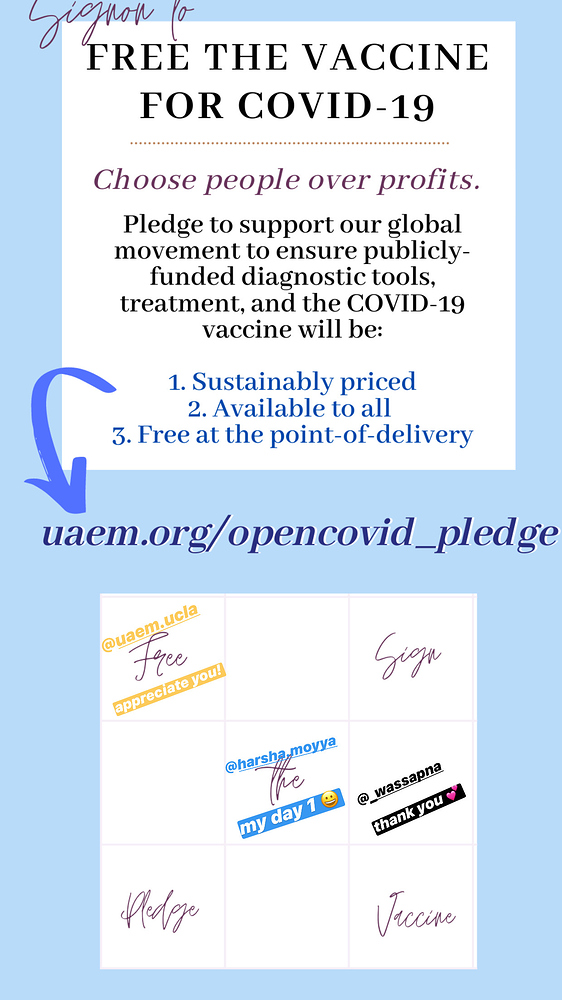 3. Our planned outcome!