DEADLINE EXTENDED!
UNTIL SUNDAY SEPT 6, 11:59 EDT
Apply by filling out this form by Sept 6th 11:59pm EDT.
Returning collective members, please fill out the above form also!
More details on below.
First, What is Free the Vaccine for COVID-19?
Our campaign aims to ensure that publicly-funded diagnostic tools, treatment, and the COVID-19 vaccine will be sustainably priced, available to all and free at the point-of-delivery. We are finding new ways to achieve this through leveraging creativity, culture, as well as tried and tested organizing and activism in our Advocacy Innovation Lab.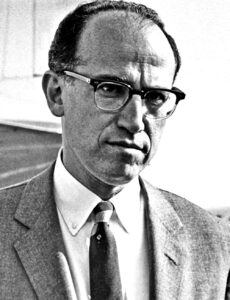 We are a global collective with hundreds of members from dozens of countries. We meet regularly and plan and execute creative campaigns. We have already completed one 16 week round of organizing and actions with our focus on the over $11 billion of public funds already invested in pharmaceutical R&D at universities for COVID-19. Changing the way these universities patent and license their research is a critical lever that can prevent pharmaceutical monopolies and increase access to life-saving medicines across the globe.
Find more information, past projects, and more at freethevaccine.org/about
What's involved?
Think of a book club – small groups of smart people sharing a common interest. In this case, our focus is changing the way the biomedical research and development (R&D) system and the we research and deliver medicines. And we don't just talk about it over tea, we are taking action. As a member of the collective, you'll be in a small "Salk Squad," named after virologist, Jonas Salk, who refused to patent or profit off his polio vaccine. Squads are supported throughout the process with training and structures to learn artistic activism, and the history and theory behind the access to medicines movement.
What's it like?
You will meet people all over the world who are working so COVID tests, treatments and vaccines are affordable and accessible to everyone, everywhere. A lofty goal we know but an important one. You'll meet online to hatch plans, access videos and other training materials, and put together your own plan based on the skills and interests of your team. The whole experience is about learning new skills, getting things done, and having fun with an amazing community of people.
Who are we looking for?
We come from all sorts of backgrounds – some with no experience with these issues, some with lots. There are creative people, and people who don't think of themselves as creative when they start. We've had pharmacists, dancers, front-line workers, graphic designers, hollywood hairstylists, and students. There are adults of all ages, and from all over the world. All of them did great work.
We're especially focusing recruitment for Season 2 on these universities and regions:
In the U.S.: DC, NYC, Pittsburgh, southern California (Universities of California), Georgia, Tennessee (Vanderbilt), Seattle, Indiana University.
In Canada:Montreal (McGill), and British Colombia.
Also, South Africa, Brazil, Colombia, Ecuador, UK, Australia, the Netherlands and Germany.
But if you don't see your location or university listed, please do apply anyway. We need passionate people from everywhere.
What will you get out of it?
Training and skills from the Center for Artistic Activism in using culture and creativity to create real change. These methods you'll use for the rest of your life when you want to make things happen.
Play a role in ensuring that publicly-funded medicines are accessible and affordable, with a focus on the most vulnerable.
Learning about how the current system we use to research, develop and deliver our medicines works – from the economics, to the science, to day to day issues around caregiving – and how we can change it to center people and health-needs first
A creative way to spend your time that makes a real difference
New connections with people around the world who are as passionate and interesting as you.
How much time does it involve?
Around 4 hours a week. Like a book club, those hours are mostly flexible and on your timeline, in addition to one or two short, entertaining (we've been told) group meetings a week where we learn, plan, and get things done.
---
What if I'm not sure I have that much time?
There are two ways to take part and join in this fun, important work.
Join the campaign as a Lab Participant and be part of a team that creates and implements actions.
OR
Be a Free the Vaccine for COVID-19 Supporter
Free the Vaccine for COVID-19 Supporter
☟ THIS IS NEW ☟
Lend a hand to the campaign a few hours a month. In order for us to be able to plan and accomplish our objectives, we ask our regular participants to commit to regular meetings and at least 4 hours per week. However, for those who can't manage that but still want to contribute, the Free the Vaccine for COVID-19 newsletter provides weekly updates on the campaign, including weekly actions. The actions of the week could be:
calling your representative
constructing a DIY audio card and sending it to a university lab
posting to social media
giving graphic design feedback to a campaign visual
lending expertise on costume design.
wearing a costume in a (socially distanced) public performance
and more
Supporters commit to around four hours a month lending a hand to the campaign and reporting back on the results on the freethevaccine.org site.