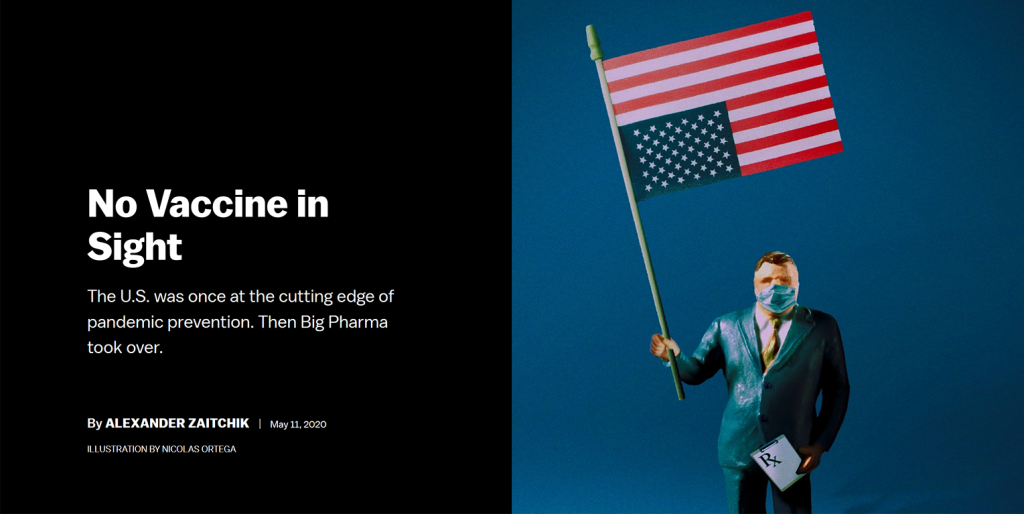 If you're looking for a deep dive into how we might reimagine the biomedical R&D system, with the lessons of the pandemic in mind…
Read this excellent piece in The New Republic by Alexander Zaitchik, which quotes Free The Vaccine project manager Merith Basey.
If you're looking for an explanation of why the status quo for innovation failed in this pandemic, and why it will do so again (unless we change things)…
Read this op-ed in STAT News by Tahir Amin and Rohit Malpani on how COVID-19 has exposed the limitations of the pharmaceutical model.
If you want to learn about a federal bill the pharmaceutical industry is pushing, which would allow companies to exploit the current crisis…
Read this op-ed in The Guardian by Chris Morten and Alex Moss, who explain the Coons-Tillis bill, what it means in the broader context of patent law, and why it would be disastrous for public health.