This week, our participants continued to work on poster designs and powerful visuals to use in their actions! At the same time, they helped each other turn up the pressure on their targets, brainstorming responses to reluctant targets and sharing approaches that work. We have exciting updates coming for you soon on that front, but for now, here's what some of our teams have been up to this week:
The Dolphins Light A Fire
While the Deputy Vice-Chancellor of the University of Melbourne declined to sign the Open COVID Pledge, that's not the end of this story for the Dolphins. The team wrote an excellent response a) highlighting the $17 million in public funding the university has received, according to UAEM's mapping project, b) asking the university to explain what it has done (if anything) to ensure access, so that we can report this to our global network, and c) reminding the university of our high-profile allies, like Doctors Without Borders, and other universities which have adopted our recommendations, like McGill. Their response will serve as a great model for our other squads to use if conversations with university leadership stall.
The Seals Weave A Story
Meanwhile, our Seal team has seen major progress on their "Goodnight Stories for Rebel Scientists" project, drafting a letter to the researcher Hanneke Schuitemaker and commissioning the artist Onke Truijen to paint her portrait. Their letter to Hanneke includes the beginning of her tale, asking her to complete the story by supporting Free The Vaccine and the Open COVID Pledge! It's a beautiful way to combine their creative tactic with their strategy for convincing their target. And speaking of beautiful, check out the portrait and book cover in progress.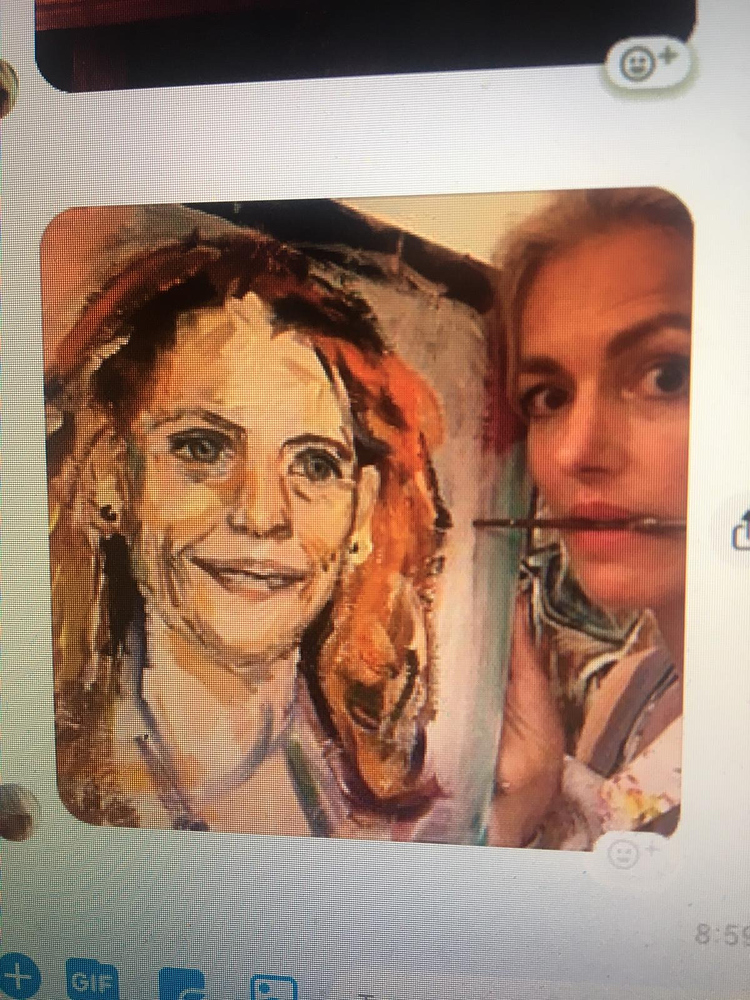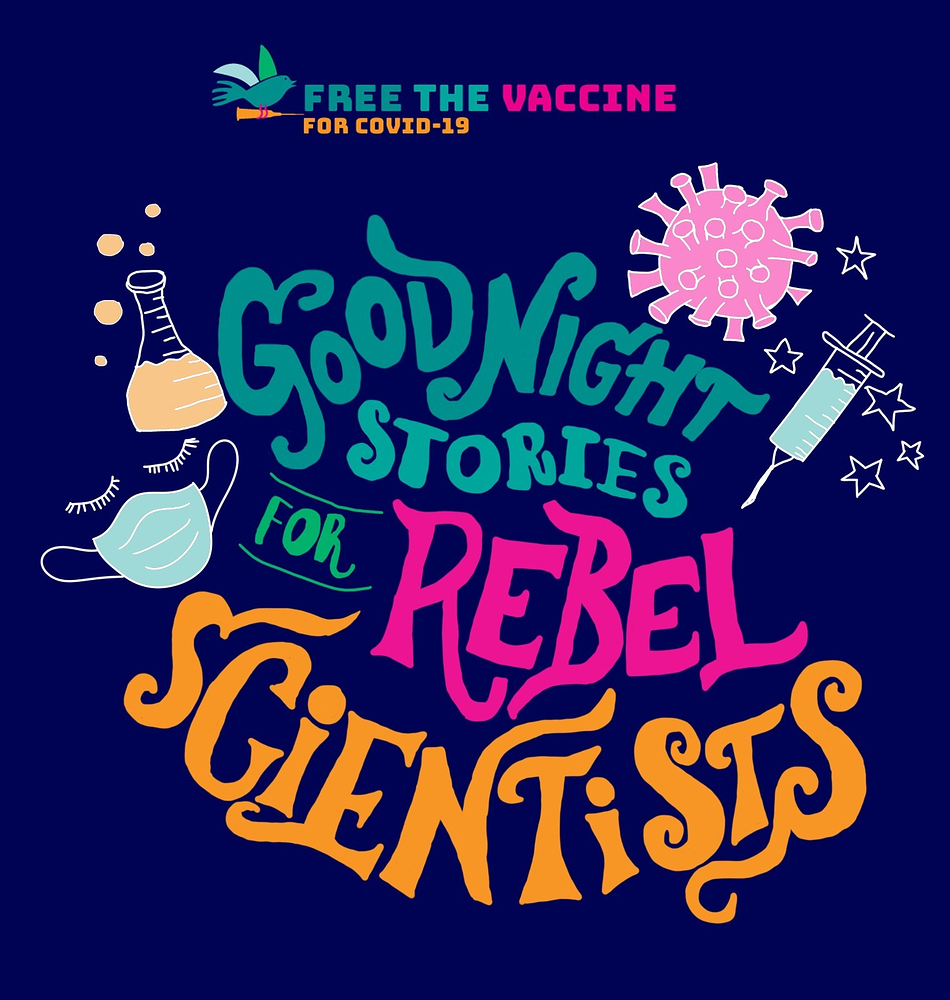 The Labs Play With Images
Our activists are constantly looking for creative ways to communicate a rather technical issue and connect with people. This project from the Seals makes our argument extremely clear: in the fight against the pandemic, IP and patents "protect" the virus from our prevention and treatment efforts, allowing the pandemic to continue.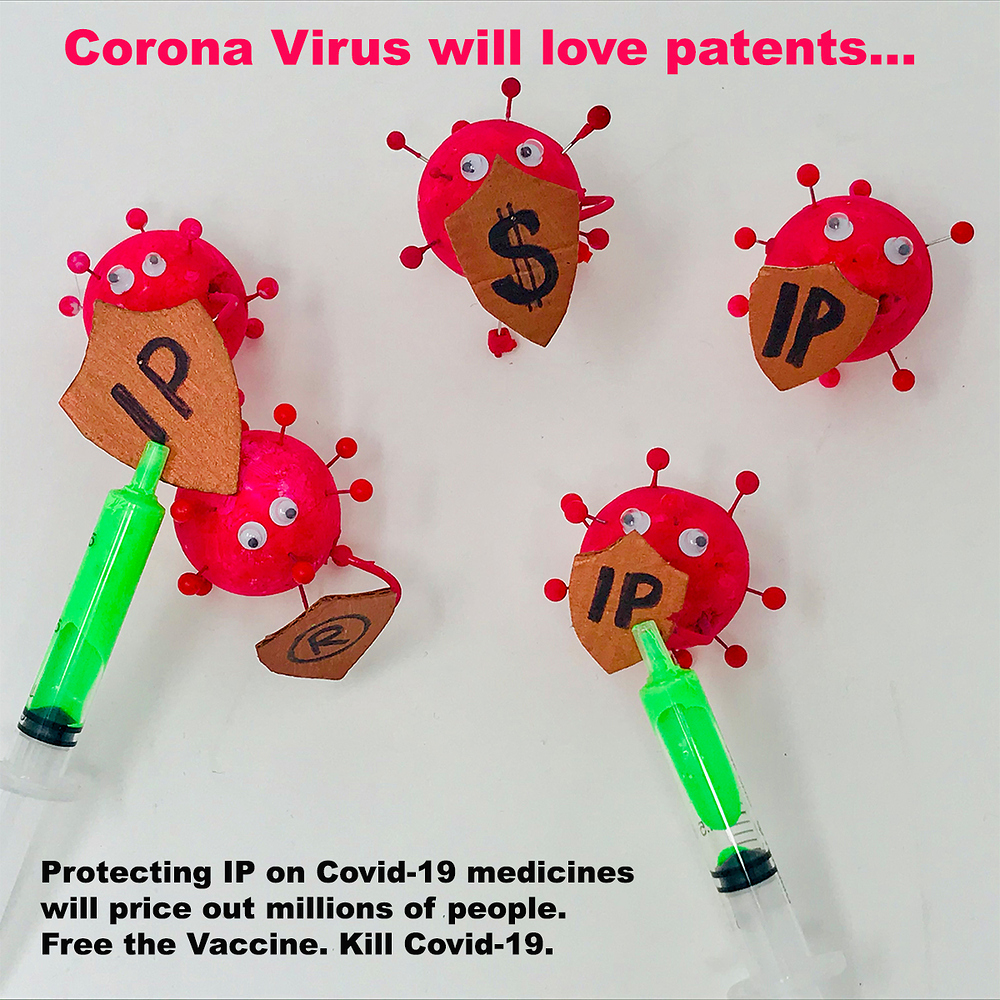 Here are some more poster ideas, from across the Salk Labs: