This week, our participants' mission was to engage the public. That means reworking posters using detailed feedback from Avram Finkelstein, posting on social media to increase individual sign-on to the Open COVID Pledge (note: if you're reading this and haven't signed on yet, take a minute to go do so!), and directing our energies to one of three new labs specifically focused on public engagement:
The Cama Lab

(that's camel + llama, yes), to brainstorm social media tactics

The DogOwl Lab

, for creating and refining posters and images
and

The Narluga Lab

, which is developing the traveling exhibit for our posters!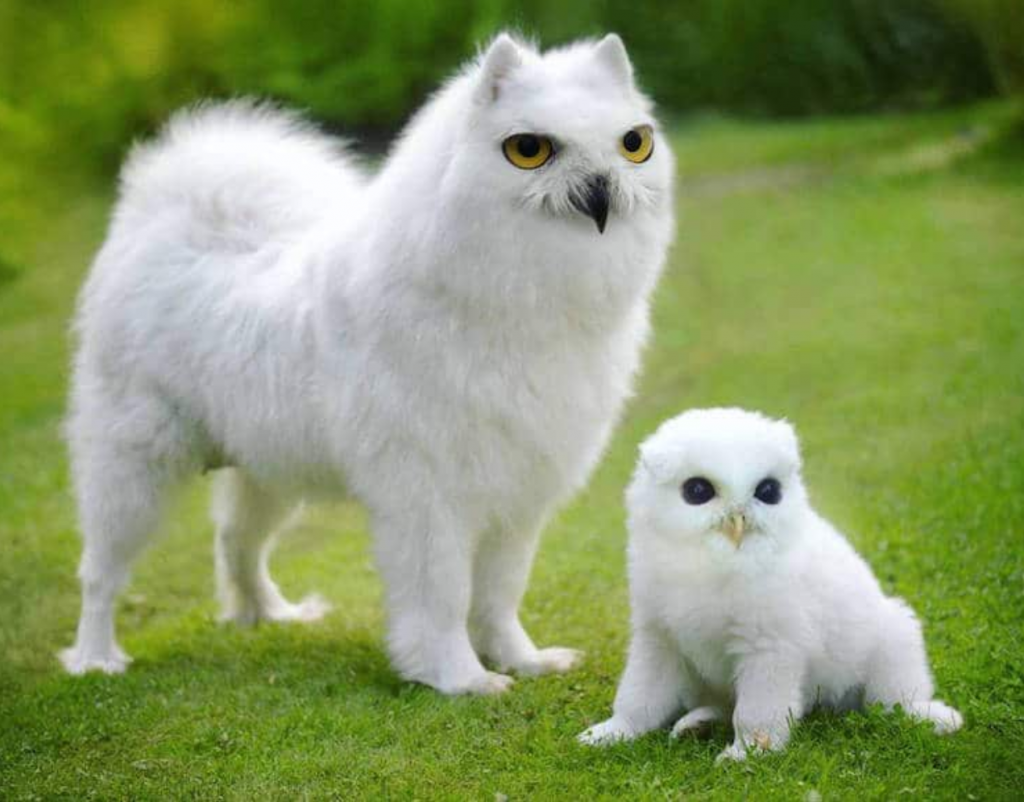 Meanwhile, our existing Labs are thinking about how they can incorporate public engagement into their current work. For example…
The Bisons Use Their Partnerships
A couple weeks ago, we told you that the Bisons were developing relationships with the library and the Center for Bioethics at Indiana University. Thanks to their connections with the library, they're now reaching out to all the researchers in IUPUI's Open Access Repository COVID-19 collection to ask them to sign the petition supporting the OCP. Bison member Laura Holzmann is now also part of a campus-wide group dedicated to open science, and has asked the faculty governance group focused on research to add "open science and COVID-19" to their fall agenda. Finally, the group is working with the Center for Bioethics on a public-facing article for the Center's new website on bioethics and the pandemic!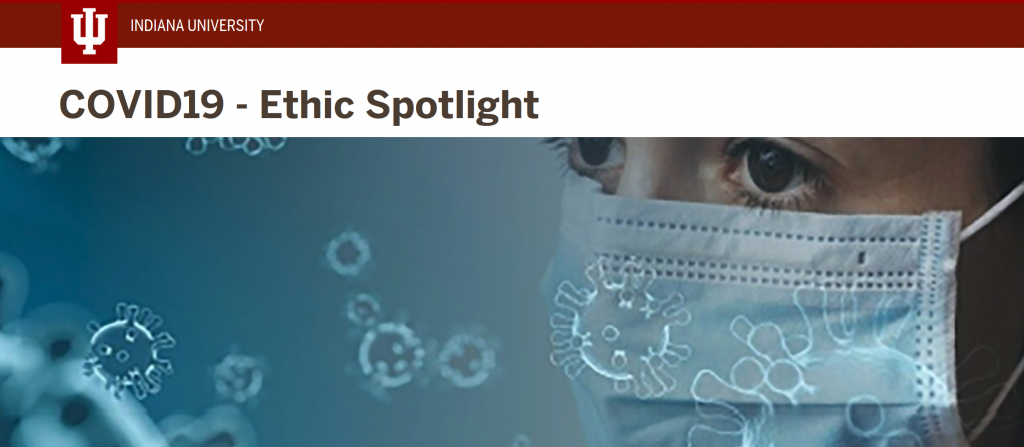 The Dolphins Craft… A Giant Syringe
Yes, you read that right, and this six foot syringe made by Greg Giannis is only a prototype! Stay tuned as the team works to scale up this sculpture to place on the grounds of the University of Melbourne and hopefully drum up some great press for the campaign. The team is also trying to incorporate lessons learned from Avram and the DogOwl Lab as they think about text and creative messaging to use on the side of the sculpture!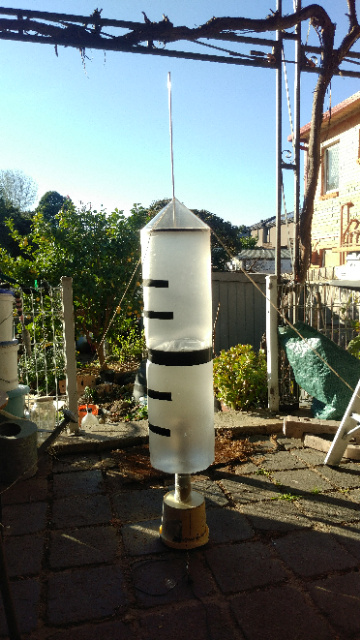 Looking Forward to Phase Two
As we near the end of the first phase of the Free The Vaccine campaign, with three weeks left, we're having our participants reflect on what they've learned and how we can make Phase Two even more effective. We will not lose momentum between phases one and two. We'll be taking everything we've created over the sixteen weeks of this incredible campaign and using it to increase our momentum and our impact in the fall! For now, we have the following internal goals as we ramp our efforts up in the last few weeks: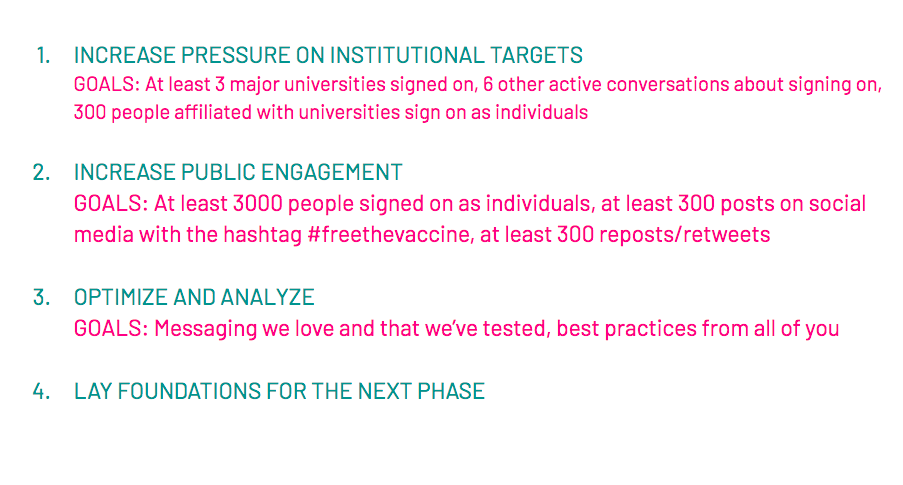 Thanks for keeping up with us, and here's another reminder to sign on to the Open COVID Pledge as an individual if you haven't had the chance yet!