Join Us in London!



Monday 27th 12-3
Universities receive billions in public funding for their research on Covid-19 vaccines, diagnostics, tracking tools and treatments. We're asking them to sign the Open Covid Pledge, to stop drug companies profiteering with publicly funded research.
Join our Action: A (socially distanced) costumed walk to 3 universities in London – Kings College, LSE and UCL. All receive COVID-19 research funding, and have not yet guaranteed how they will support a People's Vaccine.
JOIN US!
Wear / make a costume and march (Covid Head Masks / Lab Coats)
March with a banner / placard (some slogan ideas below)
Join the Social Media team
MEET POINT
King's College, Guy's Campus
(by covered statue of Thomas Guy, Great Maze Pond, SE1)
11am Monday 27th July.
All Participants Must Wear a Mask and Keep a Covid Distance
MORE DETAILS: Join this online planning meeting to discuss roles, costumes and social media Saturday 18 July @ 5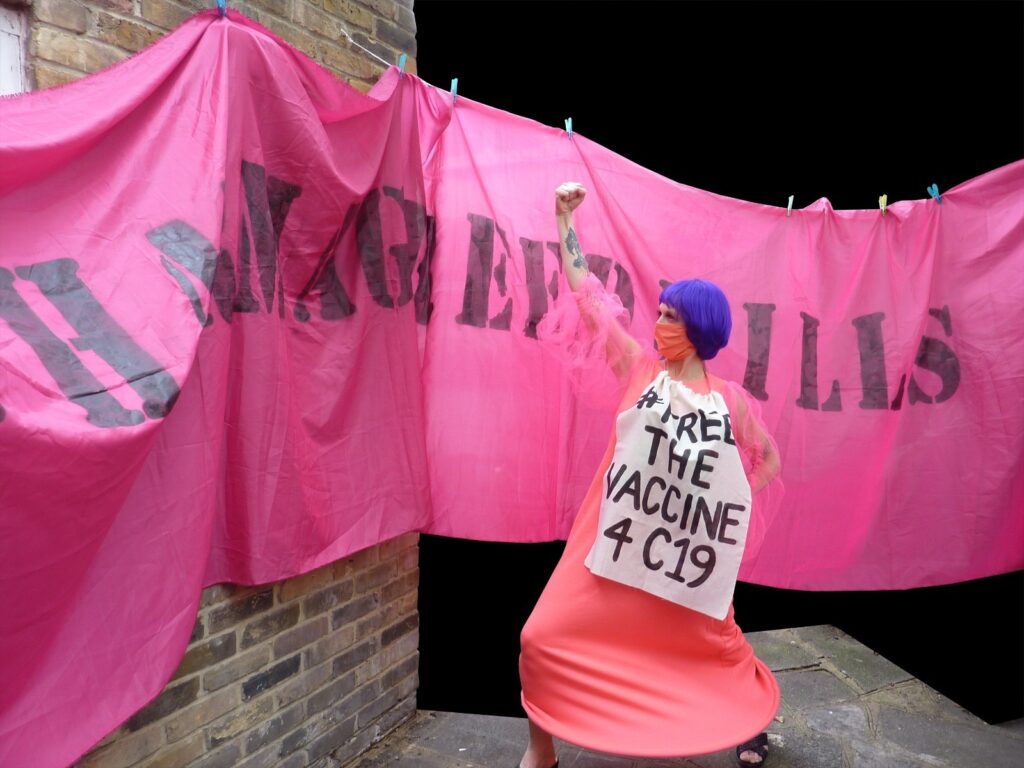 ---
Placard / Banner Slogans
(feel free to make your own!)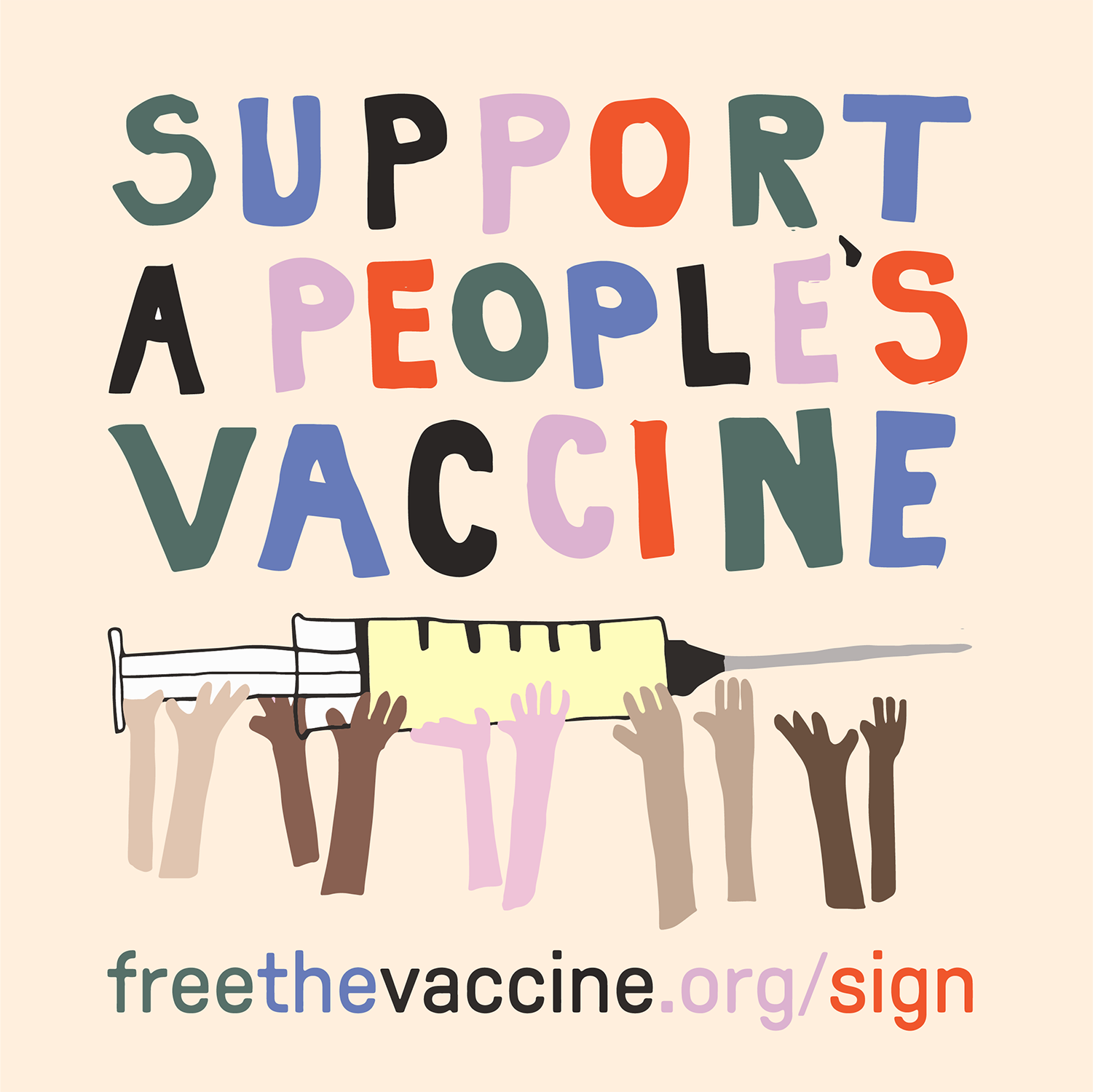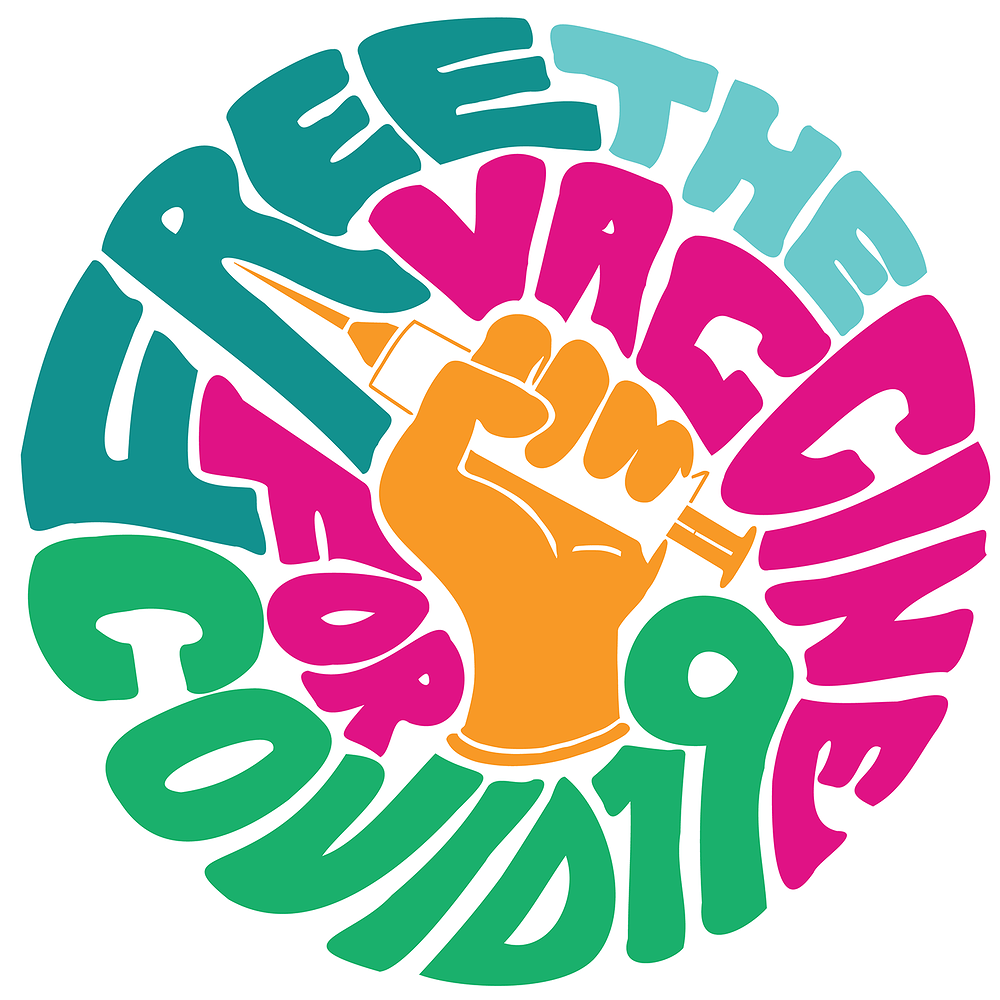 DEMAND A PEOPLE'S VACCINE for COVID 19
WE CAN STOP C19 WITH A PEOPLE'S VACCINE
PUBLIC FUNDING FOR A PEOPLE'S VACCINE