We know governments can do much more to end the global pandemic, including sharing vaccine recipes and helping the world make billions more doses.
Join us May 5th in Washington, DC for a Rally for a People's Vaccine and to call on the Biden administration to ensure urgent access to safe and effective COVID-19 treatments and vaccines for everyone, everywhere.
Where: 4th and Madison SW, National Mall, Washington, D.C
When: May 5th, 2:00 p.m. to 4 p.m.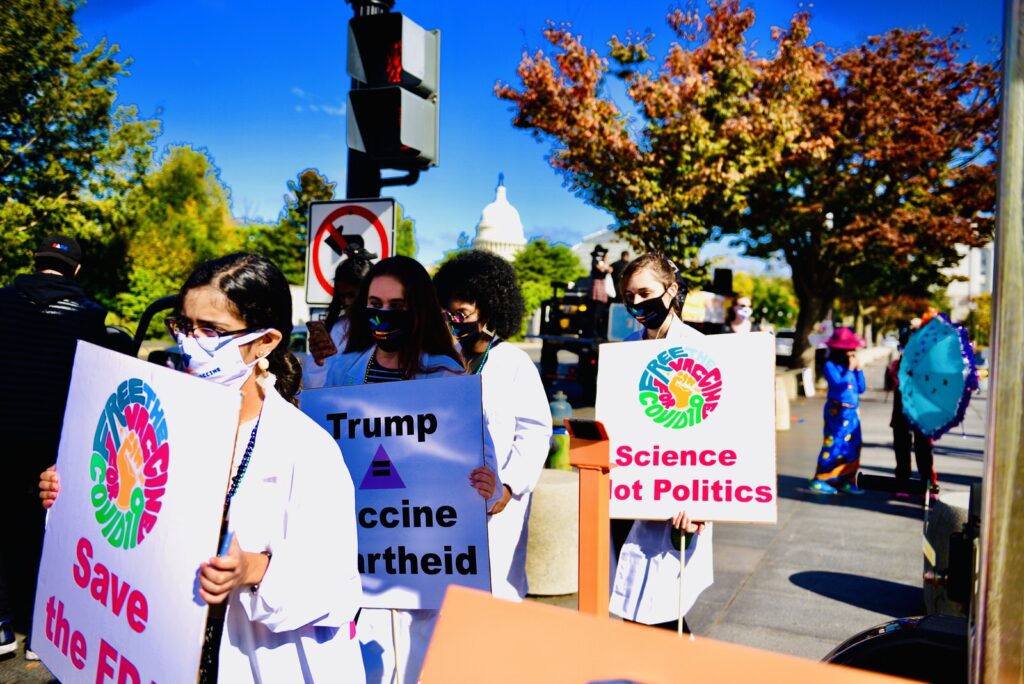 Millions in the Global South will not get COVID-19 vaccines until 2024. The Biden administration has an opportunity to make vaccines available by supporting the TRIPS Waiver at the World Trade Organization, as proposed by India and South Africa. Furthermore, the U.S. can and should invest money in scaling up global vaccine manufacturing. Join the call to #FreeTheVaccine!
[formidable id="10″]
¡Rally de DC por una vacuna del pueblo!
Sabemos que los gobiernos pueden hacer mucho más para poner fin a la pandemia mundial, incluso compartir recetas de vacunas y ayudar al mundo a producir miles de millones de dosis más.
Únase a nosotros este 5 de mayo en Washington, DC para una manifestación por una vacuna popular y para pedir a la administración de Biden que garantice el acceso urgente a tratamientos y vacunas COVID-19 seguros y efectivos para todos, en todas partes.
¿Le gustaría recibir el boletín informativo Libera la vacuna para COVID-19?