Objective:
The objective of this project was to promote vaccine uptake among the Pittsburgh community. This digital design was created for applications such as stickers and event backdrops to be used at a COVID vaccine events and through digital media proliferation.
The Project:
In this digital design, #3Rivers2Shots1PGH text is paired with simple, clean imagery that defines each component of the hashtag. Within the digital design, there are two large syringes that symbolize the two shots for the COVID vaccine; these syringes act as two towers supporting Pittsburgh's famous Andy Warhol bridge. Beneath the bridge are three strokes of wavy lines, which are representative of the three rivers of Pittsburgh
TRY THIS:
Share it on social media. #FreeTheVaccine #3Rivers2Shots1PGH
Make your own!
What worked?
The element of this project that I found to be most successful was the integration of the two syringes upholding the golden Andy Warhol bridge. It's symbolism could be interpreted many ways, but I see it as representing how communal COVID vaccine uptake is vital to upholding and maintaining the city's health and safety, just as the towers of a bridge are crucial to upholding the structure.
Other Notes:
As part of our efforts through Free the Vaccine, we were working with Pittsburgh's Community Vaccine Collaborative (CVC). The CVC is a multi-disciplinary, diverse community and academic collaboration to address trustworthiness of vaccines and equitable vaccine distribution. The CVC is a partnership with researchers, clinicians, and social scientists at UPMC's Children's Hospital, University of Pittsburgh, and Chatham University, and organizations including Neighborhood Resilience Project, Casa San Jose, UrbanKind Institute, and Urban League of Greater Pittsburgh.
Original files can be provided for exhibition
Reflections from Elizabeth Lusardi
What was the process/journey of creating this work?
While working as an immersive media studio assistant at Chatham University with Joseph Amodei, I was given the opportunity to use my artistic skills to create a logo to promote COVID vaccine uptake in the Pittsburgh community.
What were some of the responses to this work?
Members of the Community Vaccine Collaborative in Pittsburgh found this image to be a great way to connect the ideas of vaccination to the specific locale of Pittsburgh.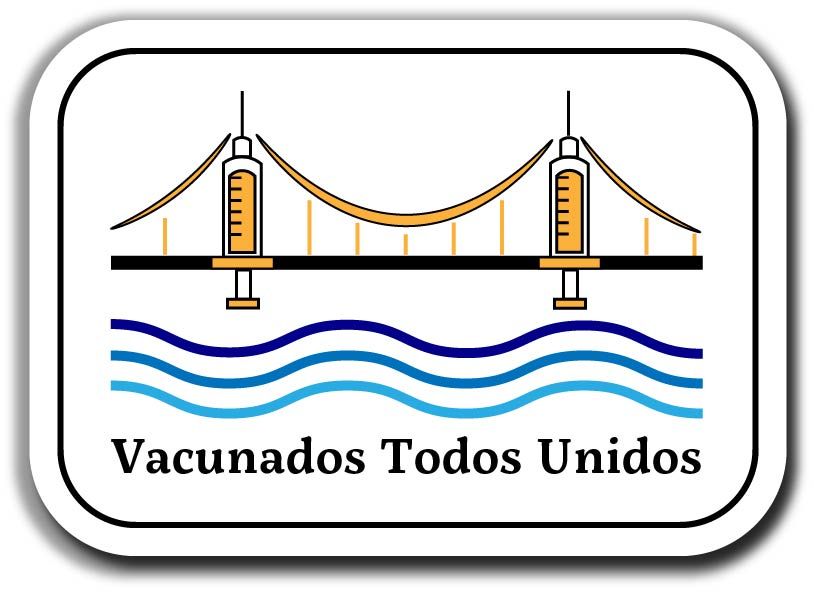 About this project
Creators:
January, 2021
United States, Pittsburgh
3339 x 2576 pixels
Download Original/High-Resolution File: Primary-image-2.tif