Objective:
Two things – firstly it provides a strong physical and visual way to create a movement of appreciation, that is easy to share, easy to participate in, and ethical in its design (both environmentally and for social distancing / shielding).
Secondly, it is a positive and celebratory way to get the attention of scientists and researchers, building awareness at multiple levels of an institution about the Open Covid Pledge (not just the TTO offices, but the scientists who might be more sympathetic). This helps put more pressure on the institutions as we build supporters.
The Project:
In appreciation of those researching treatments, diagnostics and vaccines for Covid-19, we dedicated plants to Covid Research Champions. Anyone could join in with a plant dedication, and as long as they tagged us on twitter or insta, we made sure the scientist was aware of it.
TRY THIS:
Dedicate a plant.
What worked?
The positivity of it was what worked best – as seen in the responses from scientists.
Other Notes:
If there was a flaw, it was that there were perhaps too many steps to be simple – we were open about which researchers to target, perhaps we should have focused more on just one or two and bombarded them with flowers and dedications.
A set of instructions exists on how to make this work
An original object can be provided for exhibition
Original files can be provided for exhibition
The work can be reproduced on site with instructions (provided)
Links:
Reflections from Rachel Reid
What were some of the responses to this work?
Nice responses from scientists thanking us for the dedications
Positive engagement from colleagues outside our team within Free the Vaccine, and friends with their kids, who did their own dedications.
What would be your next steps, building on this idea, if you had a million dollars and all the time and skills in the world?
More targeted on individuals, more sharing to get a real movement going on. More planting!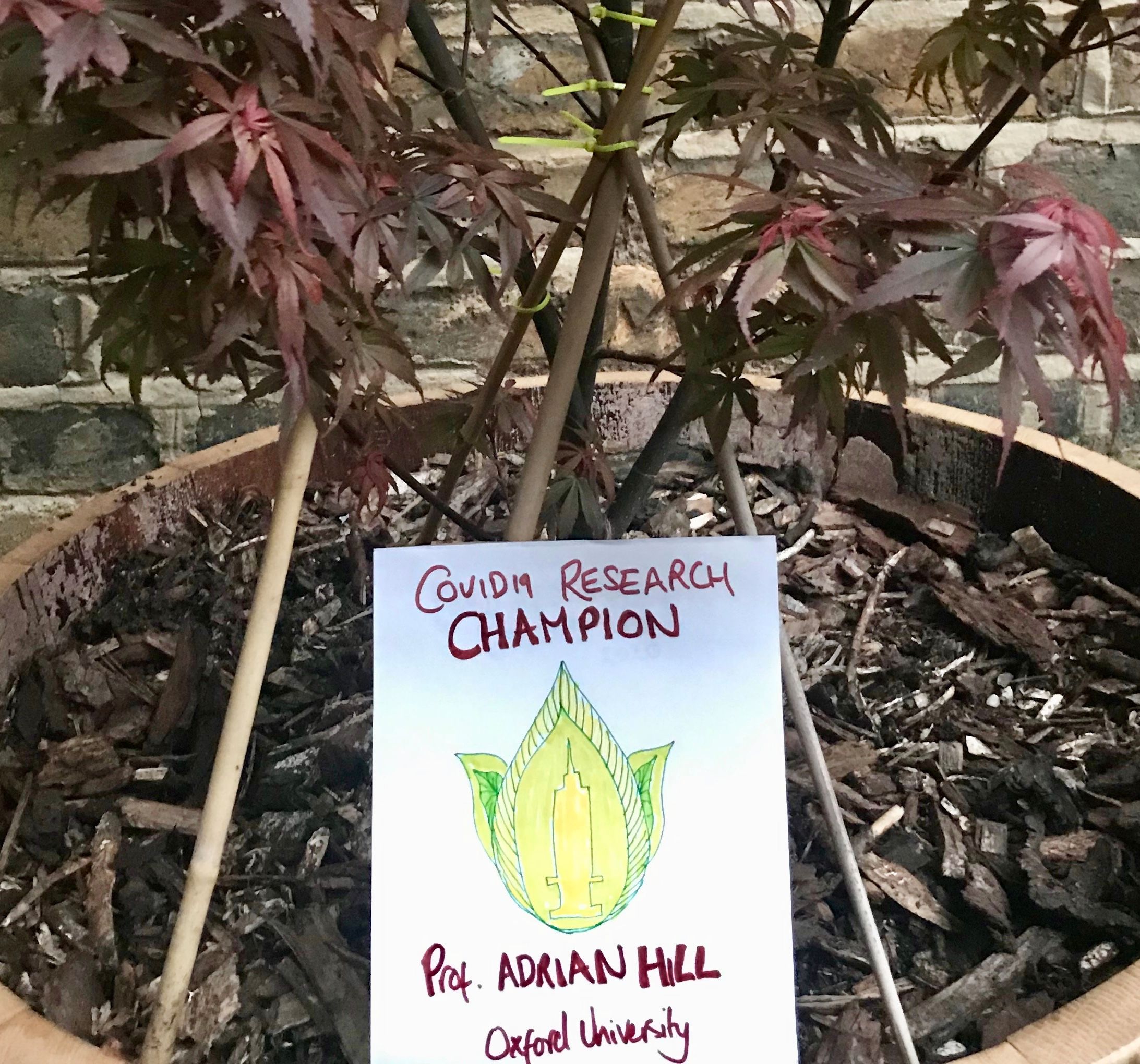 About this project
Creators:
Kasia Horodynska
Laura McCullagh
April, 2020
United Kingdom, London
490 × 874 534KB