Objective:
To get front line workers that work to save the lives of COVID-19 patients to show their support.
The Project:
A team of respiratory therapists from the hospital that recorded the first COVID-19 death in the United States, EvergreenHealth Medical Center, outside of Seattle, WA, took pictures holding signs calling for a free vaccine.
TRY THIS:
Share it on social media. #FreeTheVaccine #PeoplesVaccine
Make a version with people from your community.
What worked?
Compelling images
Reflections from Eric Olson
What was the process/journey of creating this work?
While thinking about ways to create images of people showing their support of the Free the Vaccine campaign, a respiratory therapist friend (the people who put critical patients on respirators) told me about his recent short stories reflecting on the experience of working at the first hospital overwhelmed with COVID-19 hospitalizations and with the first recorded COVID-19 death in the United States. I later reached out to him to see if he and his colleagues would do a photoshoot and they were happy to help.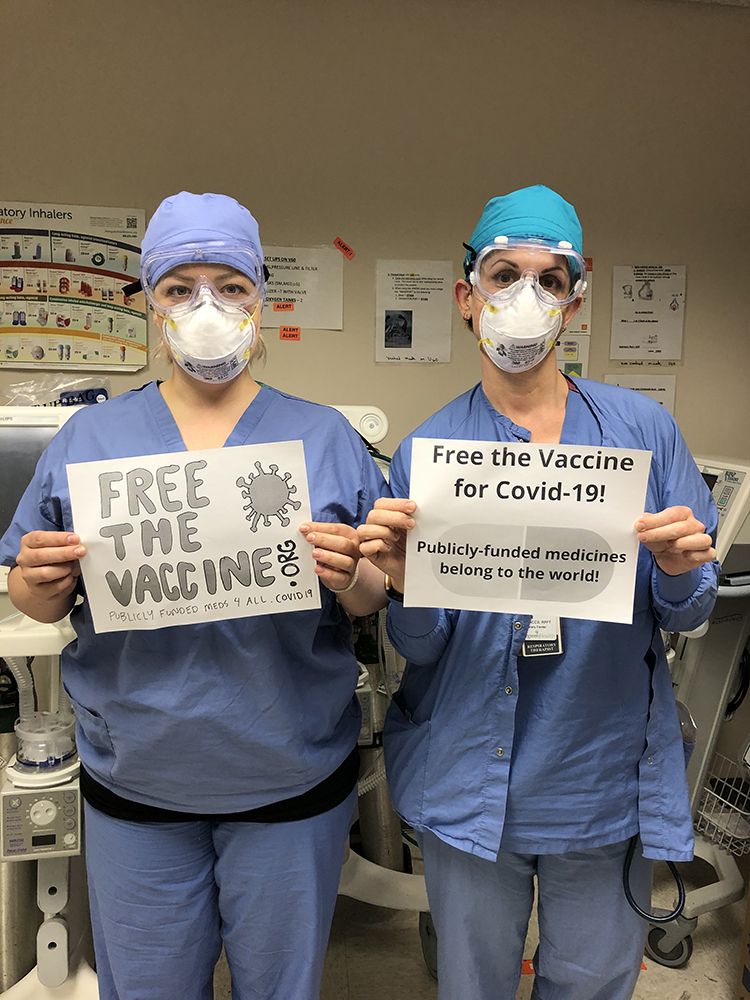 About this project
Creators:
April, 2020
United States, Seattle
3024 x 4032 px