Objective:
Get Moderna to share its vaccine-production knowledge with the World Health Organization.
The Project:
A poster about the American duty to help ramp up global vaccine production. It stresses the importance of sharing with the World Health Organization taxpayer-funded knowledge about how to make vaccines. It's inspired by a WWII-era poster by Andrew Wyeth.
TRY THIS:
Print it and post it.
Customize the call to action.
What worked?
It is visually striking!
Other Notes:
It's hard to pick just one location associated with this piece – it was a collaboration among people based in LA, Pittsburgh/Buffalo, Indianapolis, Maryland, Delaware/Philadelphia, and Boston.
An original object can be provided for exhibition
The work can be reproduced on site with instructions (provided)
Links:
Reflections from Daria Bazzi
What was the process/journey of creating this work?
Upon being sent the original image and idea by Laura, I used photoshop to edit the image into a version that communicated what we were trying to express, and made different versions from there based on feedback from the team. Afterwards we set up a google doc for people to use as a resource if wanting to use the image in various formats.
What skills or perspectives did the collaborators bring to this?
Art history, design, messaging, different audience perspectives.
What were some of the responses to this work?
Some found it really cool and clever, others were a bit confused by the dated look.
What would be your next steps, building on this idea, if you had a million dollars and all the time and skills in the world?
Maybe a more thorough photoshopping/re-illustrating of the original image to bring home the message even more, perhaps put it on a billboard or in Times Square or something, animate it a bit.
If someone else were going to make/use/do something like this, what advice would you give them?
Please feel free to build upon it! We provided editable versions of all assets for people to use as they please, I'm sure there are other creative ways and formats to pair with this concept.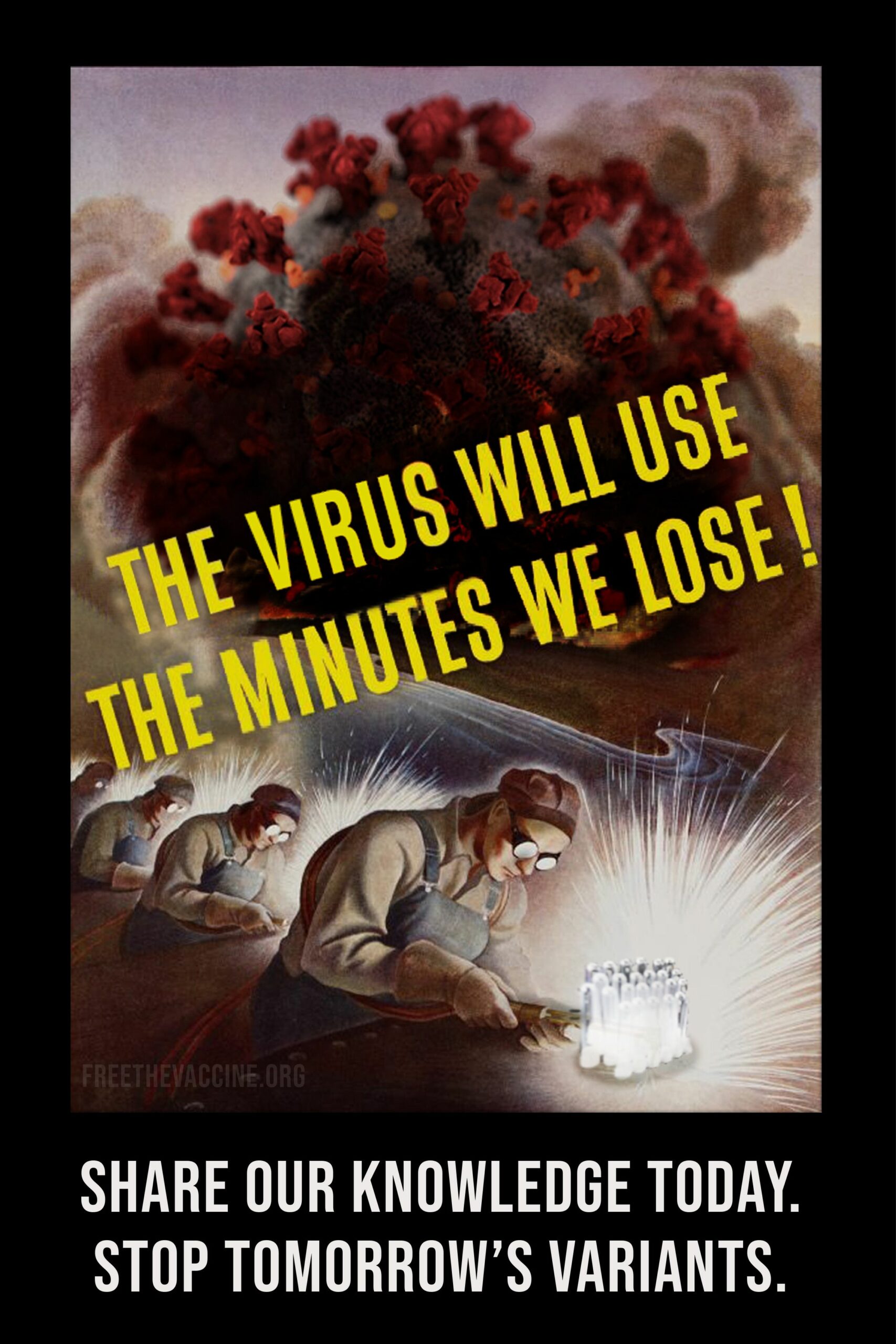 About this project
Creators:
Daria Bazzi
Laura Holzman
Kisha Patterson
Vandhana Reddy
Maanasa Gurram
Jaya M.
Parthu K.
December, 2021
Image/graphic, Online/web thing, Print
United States, Los Angeles
36 x 24 inches, variable